署名運動 Military Curfew and Alcohol Ban
122
people have signed this petition.
Add your name now!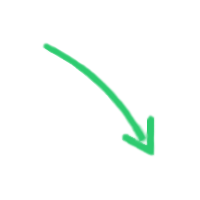 122

people

have signed.

Add your voice!
Maxine K.
signed just now
Adam B.
signed just now
Okinawa establishments/ people against the Military Curfew and Alcohol Ban
署名運動
米軍が制定した夜間外出禁止令と深夜の酒類摂取の禁止令により、我々や沖縄の経済に深刻な影響を及ぼしており、この状況が更に続けば、事態は悪化の一途を辿るばかりです!!!
我々沖縄県民として、ごく少数の過ちによって米兵全体が罰せられるのは何の解決策にもならないと強く信じます!!
下記は本運動により寄せ集められた賛成者の署名となっております。
名前
職業
住所
コメント
   This petition is to serve as record of the hardships caused by the curfew and alcohol ban. Regardless of affiliation and social ties, one thing is certain…. we are all human deserve to be treated as such. We are all responsible for our actions and must be held accountable for those actions. The moral of all affected is rapidly decreasing. This is at time of year that should to be filled with joy and celebration, but all to often comes with grief and depression. 
   There are thousands of Okinawans and Japanese who like the military. There are many who support and are grateful for what the military does (i.e. charities, orphanages, community service, disaster relief, etc). Some lives are affected more severely than others. Local business owners and employees have lost most, if not all, business. Primarily the businesses affected are the ones who provide a release to the daily tensions in life. These establishments provide the military/SOFA members with a way to relax and get away from the norm. This curfew and alcohol ban has stripped them of that. The employees are being laid off. The businesses are closing early, if they open at all. The people who run these businesses survive on them. These businesses are NOT just bars and clubs…..they are sources of income. For many, it's all they have.
   It is our collective hope that the officials involved revise these rules and punish only those who have done wrong. Right now all this is punishing all the people who are responsible and the local businesses that support the military lifestyle. Please join us in our efforts.
If you are military, you CAN sign petitions. It clearly states service members can NOT use their military affiliation in the effort. Meaning, you cannot protest/parade around in uniform. You cannot represent the military in anyway. Also, the cause must be non-violent and will not reflect disorder/dishonor on your service.
Links