The Middlebrooke (Bethesda, MD) - Tenants Demanding 2 Months Rent Compensation
37
people have signed this petition.
Add your name now!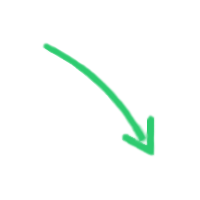 37

people

have signed.

Add your voice!
Maxine K.
signed just now
Adam B.
signed just now
We are all tenants at The Middlebrooke, 5015 Battery Lane, Bethesda, MD. We pay market rent monthly and for the last 1 year, we have literally been living in a construction war zone with our Quality of Life and Quiet Enjoyment substantially diminished.
CHANGE only happens when ACTION is taken, DO NOT SETTLE FOR LESS; YOU PAY MARKET RENT; THIS IS YOUR HOME; DEMAND THE BEST from Aldon Management, as well as 2 months Rent Compensation for this 1 year in which our Quality of Life and Quiet Enjoyment has substantially been violated.
Amazing that all of sudden that the previously DEFUNCT elevator #1 now seems to be working today (April 8th). Management took down the Petition flyers in the building, has been dismissive of the situation and has not engaged tenants. Engaging, meeting and talking to all your tenants would be the right thing to do to understand the frustrations and the issues of The Middlebrooke.
When you disrupt tenant lives and quiet enjoyment, you should compensate tenants. After all, when it's time to collect rent, management is all open arms.
TENANTS - SEE PROPOSED TENANT OPTIONS AT END and let's start with option 1.
=====
We are all very dissatisfied and EXTREMELY ANGRY with Aldon Management's execution of the repairs at 5015. Aldon Management sends notice after notice after notice to tenants; yet we have no improvements or end in sight.
The lobby is a DISASTER;
Access to the parking lot is a DISASTER;
The elevators are a DISASTER;
Does anyone know Project Management and Execution at Aldon? Maybe finish one project fully, then move on to the next project - aka project-phasing ?
One elevator has been out for an eternity due to renovations and or so-called upgrades, yet it still remains inoperable. The 2nd functioning elevator (only 1 in this whole building) has issues weekly or every other week and /or becomes inoperable. On Wednesday March 30, 2016, the only functioning elevator went inoperable for 6 hours.
How were elderly tenants, handicapped tenants, or tenants in the building supposed to access their unit on higher floors? Some elderly and handicapped tenants had to struggle up flights of stairs just to get to their units on the 4th floor, 5th floor, 7th floor and other floors.
On Friday, April 1, drilling in the lobby was unbearable and inexcusable till it was shut down due to the inexcusable and deeply aggravating noise it was producing, not to mention how the lobby became clouded in dust and tenants were presented with an actual war zone scenario of fumes and white dust.
====
We the PEOPLE (Tenants-in-Common) DEMAND that ALDON Management COMPENSATE each TENANT in The Middlebrooke with 2 months FREE RENT COMPENSATION for this DISASTER of OPERATIONS.
By estimates, The Middlebrooke building grosses total monthly rent of between $120,000 - $200,000 monthly; yet a required 2nd elevator cannot be fixed; the lobby cannot be fixed and has been transformed into a 5 x 8 space for 1 year; the parking lot project / access to building project is stalled; and of course there is some kind of construction on the roof.
JOIN THE PETITION FOR RENT COMPENSATION.
WE HAVE HELD UP OUR PART OF THE LEASE and DELIVERED CONSISTENT MONTHLY RENTS to Mr. ALDON MANAGEMENT and DESERVE A BETTER & HIGH QUALITY OF LIVING. WE MUST BE COMPENSATED FOR THIS MANAGEMENT DISASTER.
2 MONTHS FREE RENT is FAIR COMPENSATION TO THE TENANTS.
* CURRENTLY LOOKING AT OPTIONS OF :
1) ENGAGING A TOP DC/MD TENANT LAWYER;
2) HAVING WJLA- ABC TV, 7-ON-YOUR-SIDE, VISIT THE BUILDING AND DO A STORY;
ALDON MANAGEMENT HAS BEEN NEGLIGENT IN UPHOLDING THEIR SIDE OF THE LEASE AND MOST TENANTS IN THE BUILDING FEEL THAT THE PROPERTY MANAGER LACKS CLIENT MANAGEMENT & RESOLUTION SKILLS.
======
TENANT OPTIONS
As a matter of a plan of action, here are 2 alternative steps to pursue before we bring in a lawyer.
=====
#1. Tenants of Middlebrooke should set up a face-to-face meeting with Aldon Management to discuss all issues, express concerns, frustrations and request a remediation of 2 months free rent for each unit; and see what Aldon Management's position is. In this scenario, tenants engage Aldon and pursue mediation of 2 months rent free directly with Aldon Management.
All tenant units...get active and CALL the Property Manager Lizzie at 301.654.8200 or 240.479.7441 and REQUEST a TENANT MEETING with Aldon Management. Or email her at: esmith-brown@aldonmanagement.com
=====
#2. Each unit can engage in the complaint process of Montgomery County (MoCo) via the web-link below:
http://montgomerycountymd.gov/DHCA/housing/landlordtenant/complaint.html
Fill out the Complaint Form and send to Aldon, wait 7 days for a response from Aldon to see if they concur with giving you 2 months rent free; and if not submit the claim to MoCo and a case file will be opened. Each unit would then pursue rent compensation via their Complaint.
http://montgomerycountymd.gov/DHCA/Resources/Files/housing/landlordtenant/complaint_form.pdf
=====
#3. As a Community of Tenants, engage one lawyer or law firm to pursue legal action. This would be the most immediate direct option, but there would most likely be a minimum cost of $500 per unit; assuming the right lawyer is engaged to represent the whole group (as opposed to the lawyer representing each unit in a separate legal matter and charging each unit).
Retaining a lawyer to mediate an agreement with Aldon would most likely cost $4,000 at minimum, or if the lawyer were to see it thru to court, it would probably cost around $10,000 plus. If the total fee is split by each unit interested (let's assume 30 units) in pursuing a lawyer, as a course of action, the cost could range from $400 to $800 per unit.
=====