Mid-West: Stop letting Tornadoes Affect You!
41
people have signed this petition.
Add your name now!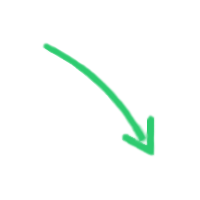 41

people

have signed.

Add your voice!
Maxine K.
signed just now
Adam B.
signed just now
Hi, my name is Isabella and I would like your support on helping the Mid-West be prepared for natural disasters such as Tornadoes. Tornadoes have had a huge and terrible effect in the U.S and it's time to stop them.
Tornadoes have been a menace to states in the Mid-Western like Kansas, Missouri, Nebraska, Iowa, and South Dakota. CNN states that the "Tri-State Tornado" alone killed 695 people and injured 2,027 people. According to the National Oceanic and Atmospheric Administration, the Tri-State Tornado was the deadliest tornado in U.S history. The largest tornado recorded in history was the "El Reno" tornado (earthsky.org). It occurred on May 31,2013. The tornado lasted from 6:03-6:43 p.m. Being prepared for events like this is crucial.
But part of the problem is that these people aren't prepared. If you know that you live in a "Tornado Zone" then you should be prepared. I mean, you would think that people would like to invest on how to keep themselves safe. But either way, it's not completely these people's fault that they're not protected. In a way, it's the government's job to protect its people from deadly hurricanes like these. The government should look into lending money to people who are in need of a storm cellar or a hurricane proof house.
Have you ever seen "The Wizard of Oz"? While that was a cyclone and not a tornado, situations more heartbreaking than leaving your family could happen. What happens in movies doesn't happen in real life; We would suffer the loss of our home and maybe even the loss of our family. So many people suffer tragic deaths and losses. It's time to reduce these deaths and stop the effect tornadoes have on our community, because, let's face it, we don't have as many resources as we did before.
In conclusion, tornadoes are one of the deadliest things to hit our country. While we have less resources than we did before, I believe that we can fight tornadoes and reduce or (hopefully) stop with just our wits and our minds. Strength isn't everything; Sometimes to be able to fight a greater enemy all you need is to be united and to be creative. Solutions won't come to you right away but as they say: If there's a will, there's a way.
Bibliography:
Daniels, Matt. "El Reno Tornado on May 31 Now Widest Ever Recorded in U.S. | EarthSky.org." EarthSky. N.p., May-June 2013. Web. 08 Oct. 2015.
"How to Build a Storm Shelter." The Family Handyman. N.p., n.d. Web. 08 Oct. 2015.
Press, Associated. "Proud Illinois Residents Fly Their Flags amid the Rubble: Tornado Victims Pick up the Pieces and Tell Stories of Heroism after Deadly Tornadoes Kill Two." Mail Online. Associated Newspapers, 11 Apr. 2015. Web. 08 Oct. 2015.
Staff, CNN. "The 10 Deadliest U.S. Tornadoes on Record." CNN. Cable News Network, n.d. Web. 08 Oct. 2015.