Miami Township 50m Pool - We Need Your Help!
707
signers.
Add your name now!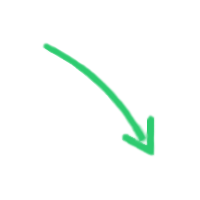 707

signers.

Almost there!

Add your voice!
Maxine K.
signed just now
Adam B.
signed just now
UPDATE! - Exciting news...Cincinnati YMCA, in partnership with Miami Township, is moving forward with plans to build a new YMCA branch location next to Taylor High School. But, there is currently NOT plans to include a 50 meter competition pool. This would be a missed opportunity that could haunt our community for years to come.
A small group of passionate West-Side swimming supporters are working to raise awareness and funding for the full 50 meter pool. Significant funds are needed to support this important addition to the existing project. We are seeking tier-one type donors who may be willing to provide significant financial donations (with potential for naming rights). If you have the means or may have contacts or ideas on those who might, please let us know. You can email Christie Morgan (christie.morgan@me.com) or Ben Melillo (benmelillo@hotmail.com).
There are extreme time-constraints in rallying a donor base in our community to make this pool a reality. Please share this update with ALL swimming enthusiasts, West-Side visionaries, YMCA supporters and anyone else in the community who wants to help transform our neighborhoods and positively impact the lives of our neighbors.
A list of just some of the amazing benefits a 50 meter pool can help facilitate are below.
Key Benefits of a 50m pool?
A 50m pool allows for potentially forty (40), 25 yard lanes (lanes set up sideways) or at least sixteen (16), 25 yard lanes (at least doubling capacity and creating new income potential).
Increased Capacity for community programs: an 8 lane pool would be filled to capacity with local YMCA members and Taylor High School athletes.
A larger pool allows for multiple teams to be able to use the pool and still allow ample space for paying members at all times.
Additional space also allows flexibility for other activities like senior classes, swim lessons, water aerobics, water polo, synchronized swimming, lifeguard training, scuba classes, etc. A benefit for the entire community.
A larger pool provides increased revenue potential renting pool space (there are no other 50 meter pools on the West Side and very few in the entire region).
Local teams (Taylor, Elder, Seton, Oak Hills, Harrison, Lawrenceburg, Special Olympics, etc.) would be able to rent pool space at much more convenient times. The only other age-group swim program on the West Side is forced to turn away many families every year due to lack of pool time. The reality for most up and coming West Side swimmers is they travel to other parts of the city, down to KY, or end up dropping the sport completely.
SWIM LESSONS - how many moms out there can't find a good place for swim lessons for their kids? Tired of paying too much and driving too far (often to KY or the East Side)? A 50m pool would accommodate swim lessons for all, and help keep our kids safe.
Swim Meets - A 50m pool greatly enhances the ability to host swim meets and draw swimmers from all over OH, KY and IN. It could host High School meets, United States Swimming Age-Group meets, summer league championships, etc. There would also be an economic impact on the local community from meets, practices and increased membership driving traffic to the area.
A 50 meter pool will ensure availability of pool time to keep our residents active and healthy. People want to live, work and play in areas that have amenities they care about and keep them healthy.
A 50m pool will mean our tremendous swim athletes will have a place to finally call home, without driving to Indiana, St. Xavier or Northern Kentucky to find a winter swim program.
A 50 meter pool would be a crown jewel for our schools and neighborhood and can continue to invigorate our community as a whole.
The West Side of Cincinnati is home to a rich competitive swimming history that has produced Olympians, NCAA champions and numerous state high school champions. Champions that got their starts at the surrounding summer pools, but ultimately had to jump to winter swimming programs across the city.
A 50 meter pool could help transform the West Side swim community in much the same way a facilities have done so in Mason, OH and other North and East Side locations. The location of the pool would also make it ideal to draw from Harrison and Eastern IN.
This is a once in a lifetime opportunity for the residents of Miami Township and the generations of swimming families in the area to build a pool that matches the grit, determination, success and spirit of the West Side. Let's build a pool we can all be proud of!