MHS 2015-2016 DRESS CODE PETITION
567
people have signed this petition.
Add your name now!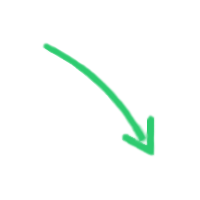 567

people

have signed.

Add your voice!
Maxine K.
signed just now
Adam B.
signed just now
Dear MHS student body,
As many of you probably remember, last year I met with Mr. Farson in the hopes of changing the school dress code to best fit our wants and needs at school. However, I did not succeed as Mr. Farson did not take me seriously, to say the least, even when I had a petition of over 200 students signatures in only two days. However, Mr. Farson is no longer our principal. After learning what mistakes I made last year and learning the views of Administration on this matter, I am more prepared and I am ready to go back in and challenge our administration to make a change we all desperately desire. My goals this year are to meet a compromise about the knee length rule, allowing tank tops and hats. Because of what I learned last year, as for shorts I have learned finger tip length rule is not necessarily reasonable as people hike their shorts up and pull them down when checked and also don't hold their arms down straight when checked. Knee length rule however is just ridiculous- There are almost no shorts that fit this rule in today's market for girls to wear. Especially when boys never follow it but girls are sent home for barely breaking it. I hope to reach a compromise of about a mid-thigh range rule. As for tank tops, I was shut down because some girls wear them and they swoop down on the sides and women's bras are visible. It's really no secret that girls wear these as it is, but I'm hoping to reach a compromise that tank tops can be worn by all as long as they don't swoop down like this considering most of the tank tops I own under the 3 inch rule don't even do this. As for hats, the reason I was put down for this honestly made no sense. I was told and I quote "Hats are disrespectful to be worn at school and that's how it will always be and it won't change." We don't even say the pledge of allegiance at the high school. If change isn't allowed to happen, how is compromise going to be reached? I was even told last year the building is climate controlled. Although yes, we do have heating and air conditioning, that does NOT mean our entire high school is the same temperature all the time. Some rooms can be freezing even in the winter and some hot in the summer. And what about when students have to leave? I have to walk 4 blocks to my house from my bus stop while on my bus without air conditioning for 20 minutes in 90 degree weather and I have to be in a cardigan and jeans because my knees and shoulders are considered "distracting". Honestly, if you find a knee or a shoulder distracting, you are the one who is the problem. We shouldn't be teaching boys and girls at our age to sexualize these things- Everyone has shoulders, knees, arms, legs. There is no reason whatsoever that these normal body parts should be as big of a deal as the school makes them out to be. And so, here I go again. I am going to schedule a meeting again with our new head principal by the end of October. As the MHS student body, we have voices too, and as we come here to learn everyday for years- we must be heard. I will make sure we are heard. Last year I had a written petition, which was a bit of a mess because not everyone could find me during the day. This year I will leave our petition to be strictly online- the link will be attached to this tweet and in my Twitter bio. Thank you all for your support last year and I hope you will stand by me again. Feel free to signal boost this as much as you please.

Edit 9/29/2015:
For those of you wondering what the "new" code I'm hoping to create is, I am trying to reach a compromise for the following:
1.) Shorts rule moved from knee length to mid-thigh length.
2.) Tank tops allowed as long as the sides are not cut out.
3.) Leggings if what you wear on top covers your butt.
4.) Possibly hats inside.
As of right now I believe everything else will ultimately stay the same, unless any other issue is brought to my attention.
Again, thank you for the support. I plan to schedule a meeting with Mr. Harrison after homecoming so I can give this petition some time to gain more signatures.



-Sarah Wasserman, MHS '18