Mhadei Tiger Reserve Local Support
219
signers.
Add your name now!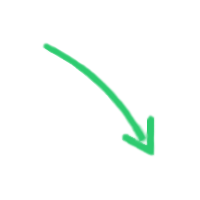 219

signers.

Almost there!

Add your voice!
Maxine K.
signed just now
Adam B.
signed just now
Dear Shri Digambar Kamat, CM of Goa We the undersigned, residents of Goa, nature lovers and wildlife enthusiasts, admirers especially of the tiger, are writing to you as we are aware that Shri Jairam Ramesh, Environment Minister, MoEF, has requested the Goa State Government to send the proposal for a Tiger Reserve at Mhadei Region. We write this to highlight the need to protect and conserve an intrinsic part of our Western Ghats, its forests and biodiversity. There is a dire need to protect and conserve our tiger habitat.
1. The area is in the core zone of the Western Ghats of India (a recognized Global Biodiversity hotspot, an area of High Endemism and one of the world's top mega diverse regions). It comprises of wet evergreen and semi evergreen dense forests with steep slopes and unique laterite plateaus and caves ecosystems.
2. About half of the natural forests of the Mhadei Bio region (spread across Goa-karnataka-Maharashtra) have been altered or cleared. But unlike most of the other forested regions in this region the remaining forests of the Mhadei Wildlife sanctuary are in several large blocks. These extensive habitats are important to conserve the large vertebrates so also other species like plants, birds, insects and a large number of micro- organisms and others yet to be discovered in the region and urgent conservation actions should be directed to secure them from further fragmentation and degradation.
3. More than half our medicines are sourced from plants that grow in the wild and new ones are continuously being discovered. Such areas are important for drug discovery and the development of new medicines like anti cancer drugs.
4. The area is part of the Mhadei Bio Region which has has been acknowledged by WWF International as TCU Mark II (Tiger Conservation Unit Mark II refers to this area being acknowledged as an area which can support large cat breeding populations if sufficient prey base is nurtured.)
5. The presence of contiguous forests with Bhimgad Wildlife sanctuary of Karnataka, Netravali Wildlife sanctuary and Mollem National park and Bhagvaan Mahveer wildlife sanctuary of Goa, the reserved forests of Sindhudurg district and the Anshi Tiger reserve make this area as one of the largest contiguous areas after the Nagarhole and Bandipur areas for large cat as well as for elephant movement and breeding.
6. Historically and culturally too, the region is acknowledged as the abode of the tiger and it is worshipped in various forms and is represented in iconographic art, folklore and traditional songs. The presence of sacred groves dedicated to forest spirits related to the Tiger and other forms of nature worship is unique to this region.
7. Declaration of a Tiger reserve will also ensure protection to the catchement areas of important rivers like the Mhadei, Malaprabha, Pandhari, Bailnadi, Tillari etc and will address the water security issues for the states of Goa, Karnataka and Maharasthra for posterity.
8. There is a strong indication that the floater population (young adults in search of territories) of tigers from neighboring Anshi Tiger Reserve is moving into areas of Bhimgad forests and adjoining Mahdei Wildlife sanctuary. Declaration of a tiger reserve will ensure added protection and strengthen the conservation efforts in this region by State and Central authorities.
9. Increased large cat activity in the region is indicative that the area supports a resident population too and is evident from pugmarks; sambar kills and confirmed sightings by locals, naturalists and field staff of the Department. This also indicates that the area has a substantial prey base and additional protection as a Tiger reserve will help augment this prey base due to additional forestry and conservation initiatives.
10. Along with the tiger reserve, the area will also secure an established corridor for elephants and will ensure safe passage to migratory herds if any from the forests of Dandeli and Anshi and help address the issue of human elephant conflicts in Goa, Karnataka and Maharashtra in the long run.
11. The forest settlements in and around the proposed reserve that may be affected would need to be taken into confidence, compensated and or relocated as may be required as per the
Scheduled Tribes and Other Traditional Forest Dwellers (Recognition of Forest Rights) Act, 2006,
and these locals could be made partners in the management and any eco tourism ventures in and around the reserve.
We appeal to you to do the needful for the protection of our forests, the Tiger and its habitat. We urge you to take this positive step for a greater common good, for our children and for the survival of mankind. Awaiting a positive response from you, Yours truly,
Sponsor
Mission Green, Goa
Links
http://www.ipetitions.com/petition/mhadeitigerhabitat/
http://missiongreengoa.blogspot.com/