Macquarie University deprives MGSM graduating students of the business school name on the official degree testamur
79
signers.
Add your name now!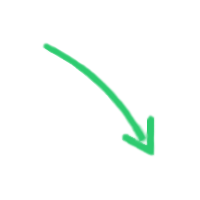 79

signers.

Almost there!

Add your voice!
Maxine K.
signed just now
Adam B.
signed just now
When lured to MGSM, prospective students are promised to study in one of the best postgraduate business schools. As stated in the school's official website,

- We are ranked among the world's 'Top 100 Global MBA Programs' (The Economist Which MBA? 2012)
- Our MBA program in Sydney and Hong Kong are classed in the world's top10 for accountancy and finance (The Financial Times Global MBA Ranking 2010)
- Our MBA Program is ranked among Australasia's top our (The Economist Which MBA? 2012)

The highly recognised MGSM brand is clearly one of the most important reasons to enroll in the Macquarie University's graduate school of management. MGSM is a school that is rated among the world's top 100 MBA programs, it is the school that recently achieved the highly sought AACSB accreditation recognising it as a top 5% business school in the world, it is the brand that students are willing to pay almost $4,000 per subject for. MGSM is the school students enroll into, attend lectures at, pay invoices to and "MGSM MBA" is what they have been promised after a successful completion of the course.


It is a nasty surprise, a huge disappointment and perhaps a breach of contract that on the testamur that graduates receive upon completion of their studies at MGSM there is no mentioning of MGSM whatsoever. The testamur simply states that a Macquarie University degree was awarded. But this is certainly not what is being advertised and what was expected by the graduates. It is unlikely that Macquarie University would attract that many business students if it advertised its not-so-impressive 200+ or 300+ overall place in the leading rankings (The Times or the like). As a result of its deceptive practices, Macquarie University decreases the value of MGSM graduates' testamurs and threatens the employability of its business school graduates.

It is well known that "degrees open doors" and brands are increasingly important for graduate success. Applying for a job with an MBA from an AACSB accredited business school is very different to having "Macquarie University" on the official degree document, which does not possess equal global ranking, and then having to prove the affiliation between the two to a prospective employer (especially overseas). It is not what MGSM students agreed to pay around $60,000 for. It is likely a breach of contract and needs to be addressed as a matter of urgency. What should be explicitly stated in the testamur is that a degree was awarded by Macquarie University's MGSM. This will significantly increase the value of the document (at no cost to the university!) and - instead of disappointment - will create a great feeling of Australian excellence and pride for being part of the global business elite.



PS - Below is the picture of the current MGSM testamur (Masters or MBA, both look this way). Notwithstanding the fact that Macquarie University does confer the degree, shouldn't MGSM be mentioned somewhere on the document?!


Links