St. Joe Company Too Dense For Mexico Beach
373
signers.
Add your name now!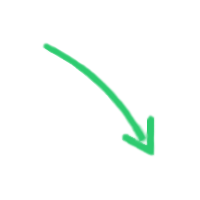 373

signers.

Almost there!

Add your voice!
Maxine K.
signed just now
Adam B.
signed just now
Dear Mexico Beach Council Members,
As concerned neighbors of Mexico Beach, the signatures in this petition are opposed to the changes requested by the St Joe Company in Ordinance #722.
Specifically, we are referring to the request to change the agreements made with the city when the property was annexed in 2006. They are requesting an increase in density (from 750 to 924) and for the removal of the Tourist Mixed Use area. In our opinion, these changes are not in the best long-term interest of Mexico Beach and have too many unanswered questions to be approved at this time.
To date, the St Joe Company has provided minimal details regarding their plans, they held their "Community Input Session" in Pt. St Joe in March while most residents of Mexico Beach where displaced, still fighting insurance claims and/or trying to determine next steps to rebuild their personal property. Additionally, it seems the city has not been able to provide any further details on the plan.
While we all understand and fully support the need for our area to rebound from Hurricane Michael, we should not compromise on vague, short term/quick wins for the long-term stability of our area. Back in December, St Joe Company reported "The village will be on about 200 acres of property St. Joe owns just west of the canal on the north part of U.S. 98 next to the boat ramp. It will have a "mixture of uses" including apartments, "modestly priced" garden homes for locals and commercial retail with a "town center concept and gathering area." Additionally, they added "Plans are being worked on and updated but current numbers given are approximately 400 garden apartments, 100 villa town homes and then a "couple" hundred single-family homes.". They referenced 200 acres in this interview with The Panama City News Herald, however, the changes they have requested references 486 acres, not 200 as stated above. Additionally, one should ask why the property is bundled together versus each parcel being handled independently per the acreage shown on the Bay County Tax record.
As written, there are no restrictions on how the properties (even with existing density) would be divided across the referenced acres, another vagueness that could lead to heavily developing on one side of 98 or the other. This is appalling.
With regards to the high density that comes along with apartments and 'moderately priced homes' - is this what we want for Mexico Beach? How successful have Parker and Callaway been with their high-density community? We should look to our Bay county neighbors to see how well it is working out for them. Not to mention, will this St Joe Company investment turn into a repeat of their Windmark Property further down 98? Promises of beautiful, custom built homes only to later be sold out to lower quality homes by a completely different developer. And, how has the commercial space worked out for the community?
Like Windmark, The St Joe Company did not honor the commitment they made to Mexico Beach when they stated the property for what is now the boat ramp, would be given to the city. Instead, when the time came to build out the area, they denied the agreement and forced the city into a long-term lease of the property. Maybe there were legal oversights back then, but the city fully expected their word was their honor.
How will infrastructure to hook up to the new development be prioritized over infrastructure projects post Hurricane Michael? How will that be funded?
Lastly, if this new plan is approved, we should prepare ourselves for all the other ordinance changes that will follow.
As a publicly traded company, The St Joe Company has returns for their shareholders in mind, not the future of Mexico Beach. Please do not let their marketing hype confuse those two objectives.
The pictures below were included as exhibits in Ordinances 513 & 510 and show the property in question.
https://drive.google.com/file/d/1t_WrHg7LlGeKYxCbx...

Thank you,
Mexico Beach Concerned Neighbors