#Metrofail
17
people have signed this petition.
Add your name now!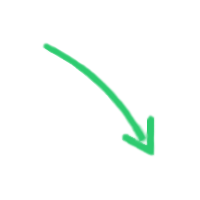 17

people

have signed.

Add your voice!
Maxine K.
signed just now
Adam B.
signed just now
Dear Cape Townian's and South Africa
I'm one of the many disabled people traveling with Metrofail.
In this time I've been travelling with metrorail I've seen the following.
The main station, Cape Town always have issues as you know. Every day for the last 2-3 months I've been stopping in the mornings for the bathroom. I'ts always locked and the one time I used it. There's not even taps,nothing. Over all the stations I've been at. The bathrooms is the biggest problem not only for people that is disabled but anyone if you ask me.
One day I saw them lock a student up because he didn't have a ticket because he was in a hurry to get to exams. Customers on the train offered to pay and he said he will pay as soon as he gets in Town but still locked up. So we can't complain but you guys are very quick to throw someone off. Everyday there's delays and very bad customer service.

On the 3rd of November we where stuck between Ndabeni and PInelands for 2 and a half hours, after 2 hours I got totally sick of sitting there where the driver at the back doesn't tell us anything. Above the door there is an 083 number for Metrorail. I call that number and the voice message is the following: "this service is no longer working,thank you" no alternative number or a better message.
3/4 of the stations has stairs and those with a ramp is to small for us to go through because of the bars for ticket checks. There is a few stations with lifts like Mandalay and Lentegeur station but the lifts have been out of order for years.
The platforms are so far away from the train or so high it is impossible to handle your self. Most of the time the help you get on the train/stations is from other customers. The staff has refused to help me at Tygerberg station where one has to go under the subway and up more stairs to get to the platform.
Parents with kids struggle because it's to high for the children to get in. The elderly also struggles because of the distance and the hight again.
Metrorail bought new trains for millions and millions but it doesn't fit. I was told by an employee of Metrorail that there will be wheelchair accessible trains in 2020. I personally don't think this is good enough. Metrorail has one train the "Metro Express" also known as the business class. They have one carriage that has a ramp for wheelchairs,only problem is you only stop at some stations and only ones in the morning and afternoon if I'm corrected and a waiting list.
We need a carriage at the front of MetroPlus with a ramp and one at Metro (3rd class)
Time for change.