Petition to the House of Representatives regarding the use of Methyl Bromide
70
people have signed this petition.
Add your name now!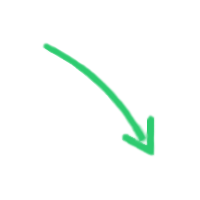 70

people

have signed.

Add your voice!
Maxine K.
signed just now
Adam B.
signed just now
We, as residents of Mount Maunganui and Tauranga, are extremely concerned of the high volume and increasing usage of the toxic gas Methyl Bromide in the Port of Tauranga, mainly for pre-export fumigation of logs, and at the request of the Ministry of Agriculture & Forestry, in other places within the Western Bay of Plenty.
After fumigation the gas is released directly into the atmosphere which puts both the workers and the general public at risk of exposure that will adversely affect their health. We also believe that the continuous widespread use of this ozone depleting gas is highly irresponsible at a global level and the onus should be placed on requiring markets to do their own methyl bromide fumigation.
UNEP "Methyl bromide is an ozone depleting substance that is controlled under the Montreal Protocol. With support from the Protocol's Multilateral Fund and the Global Environment Facility, developing countries and countries with economies in transition are reducing and ultimately phasing out their consumption of this chemical."

We, the undersigned, request that the House of Representatives:
• immediately instigate measures to protect the citizens of Tauranga and Mount Maunganui from exposure to methyl bromide.
• ensure that recapture technologies are in place at the Port of Tauranga as soon as possible. ultimately institute a total ban on the use of methyl bromide in the Port of Tauranga and surroundings.


FACTS ON THE USE OF METHYL BROMIDE AT THE PORT OF TAURANGA


• The port of Tauranga is the biggest user of the highly toxic gas Methyl Bromide in New Zealand. Over a hundred tons a year is used, mainly for pre-export fumigation of logs.

• Methyl Bromide is extremely toxic for humans and any living organisms. Lethal even at low levels. The long term poisoning effects are permanent and irreversible. "Methyl Bromide gas cannot be smelt until at dangerous concentrations so exposure above acceptable levels may occur unknowingly."

• In Nelson six port workers who handled methyl bromide have died from motor neurone disease, which may have been caused by the toxic gas. Nelson´s port population has suffered a rate of motor neuron disease 25 times the international average. The annual use of the gas in Nelson is approximately three tons (compared to more than 100 tons a year in Tauranga). After residents concern and a decision of the Environment Court , the gas is now being recaptured in the port of Nelson and there has been maximum levels set for the residents of the area.

• Methyl Bromide is banned in the European Union since 18th March 2010 due to its range of toxic effects. In the Montreal Protocol, signed by New Zealand, methyl bromide is listed as one of the ozone depleting substances. The Protocol urges New Zealand to refrain from the use of methyl bromide and to use non-ozone-depleting technologies whenever possible.

• There are alternatives to the use of methyl bromide for the export logs. Four of New Zealand's five major importers of whole logs – China, Japan, Malaysia and Korea – will officially accept timber fumigated with phosphine. If overseas markets demand that our products are fumigated with methyl bromide, then they should do that fumigation in their own country. As the environmental and health effects would then be their environmental footprint, not ours, this would focus their minds as to whether it is really needed and if there are acceptable alternatives available.

• Trade Unions, political parties and environmental organizations in New Zealand have founded a national coalition against the use of methyl bromide. Despite national and local protests, the local media ignores the serious ongoing threat to our health and chooses not to write about it. We want to eliminate the risks of exposure of this toxic, colourless, odourless gas to the general public and in particular, the workers that work with and around methyl bromide. We want to stop the usage of methyl bromide for fumigation of export-logs in the port of Tauranga. Purely economic reasons should not be allowed to come before people's health. We want to make sure that any fumigation that takes place away from the Port of Tauranga is well notified and done to the highest standard of protection.
JOIN US ON FACEBOOK http://www.facebook.com/group.php?gid=127540483943316&ref=ts#!/group.php?gid=127540483943316&ref=ts

Links