Keep Morningside with Inman and Grady
1354
people have signed this petition.
Add your name now!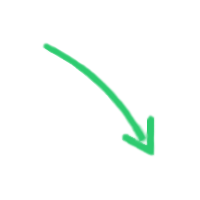 1354

people

have signed.

Add your voice!
Maxine K.
signed just now
Adam B.
signed just now
We, the undersigned, have carefully reviewed the four rezoning options proposed by the APS demographers. We agree that measures must be taken to alleviate overcrowding and underutilization. However, we believe the demographers disregarded their own stated criteria when presenting new zoning options for the Morningside Elementary School (MES) zone. As a result, all four options involve busing our students, many of whom walk to school regularly, several miles across town. We reject all four options as unacceptable.
At the elementary school level, parts of the MES zone are moved to more distant elementary schools in all options. At the middle school level, all of the MES zone is sent several miles across major geographic boundaries to a new middle school. At the high school level, two options propose busing all MES zone students 10 miles, during rush hour Atlanta traffic, to the New North Atlanta High School. Distant busing outside neighborhoods violates four of the five criteria set out by the demographers:
Attempt to assign students closest to their homes
Attempt to avoid splitting neighborhoods
Ensure student safety and transportation efficiency by using major geographic features as boundaries
Attempt to maximize/keep feeder concept intact
MES zoned students should remain together at Morningside Elementary School (MES) and remain zoned for Inman and Grady. We urge APS to focus more on the benefits of proximity in creating school zones. Proximity promotes and preserves neighborhoods, allows for environmentally responsible transportation options, and saves money by reducing the use of buses and fuel (costs that recur every year and become very significant when students are bused great distances). Specifically, we ask APS to abide by these principles in creating new school zones:
1. Students that are part of the same cohesive community should continue on a feeder path through middle and high school together and should attend neighborhood schools together.
Several feeder neighborhoods to Inman and Grady share common businesses, social/recreational activities, and places of worship which are great assets and contribute to our schools' success. Creating school zones that divide communities depletes these valuable resources and disrupts neighborhood cohesiveness.
Consistent curriculum alignment should be maintained from elementary to middle to high school. This academic consistency contributes to student success, as currently demonstrated in the Morningside/Inman/Grady feeder pattern.
2. Create/maintain school zones where students can walk or bike to school, minimizing bus and car transportation and promoting healthier kids.
Currently many MES zoned students walk or bike to Inman and Grady.
Rezoning across geographic boundaries such as interstates and railroad tracks, as exists in all of the proposed options, is prohibitive for students wishing to walk or bike to school and requires new and lengthy bus routes.
APS should prioritize proximity in planning school zones to create the fewest and shortest bus routes, thereby conserving resources of time and fuel, reducing toxic emissions, and easing the burden on Atlanta's over-congested roadways.
Rezoning of students to schools distant from their neighborhoods creates a hardship for families and prohibits many students from accessing and participating in before/after school tutorials, clubs, and athletic programs.
3. APS should develop unused or underutilized buildings, rather than purchase real estate for new construction.  Any annex/split campus solutions should be considered cautiously due to the fiscal and logistical burdens they impose. 
Expansion of existing facilities to preserve community schools is preferable to busing students outside their neighborhoods and across major geographic boundaries.  Expansion within the current School Reform Team (SRT) is preferable to shifting students in and out of other SRTs to avoid curriculum inconsistencies.
Successfully implemented annexes/split campuses are costly. If not located on the same property, they require duplication of resources including media center, gymnasium, auditorium, field space, and administrative personnel. Logistical management of transportation, participation in after-school and multi-grade-level activities, and parental involvement are complicated unnecessarily with split campuses.
Keep MES zoned with Inman and Grady!
Sponsor
Morningside community members who want to keep Morningside Elementary in the Inman / Grady cluster. Note: If you see a request for a donation after you sign the petition, that is NOT for our cause, that is for ipetitions marketing. ***Click on "Signatures" to read what everyone is saying and please leave a comment if you can!
Links