Keep Child Molester Merzbacher Behind Bars
3087
people have signed this petition.
Add your name now!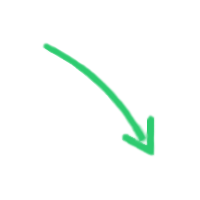 3087

people

have signed.

Add your voice!
Maxine K.
signed just now
Adam B.
signed just now
Child rapist Merzbacher will stay in prison, U.S. court rules
Lower court had said he should be given chance to take overlooked plea deal
By Ian Duncan andYvonne Wenger, The Baltimore Sun
9:22 PM EST, January 25, 2013
John Merzbacher, a former South Baltimore parochial school teacher convicted of raping a student, will remain in prison after the U.S. 4th Circuit Court of Appeals reversed a decision Friday that could have set him free.
In an emotional victory for the former students named in civil lawsuits and identified by prosecutors as his victims, the court ruled that Merzbacher is not entitled to a plea deal that his lawyers argued should have been offered to him nearly 20 years ago.
"This is a man who held a loaded gun to my head at ages 11 and 12 and 13 and threatened to kill me if I ever told," said Elizabeth Ann Murphy, a former student raped by Merzbacher in the 1970s at Catholic Community Middle School. "Well, I told, and he is in jail."
Merzbacher's could ask for a second review by the U.S. Circuit Court or appeal to the Supreme Court. It's unclear whether he will seek such a review, or whether either court would grant one.
The former teacher was convicted in 1995 of raping Murphy, and charges relating to 13 other alleged victims were dropped after Merzbacher was given four life sentences.
She hopes the court decision will bring to a close an 18-year fight to see Merzbacher kept behind bars. But she said her heart aches for several of her former classmates and Merzbacher accusers who didn't live to see the resolution.
"It is bittersweet," Murphy said. "This is a modicum of some kind of justice and peace."
Merzbacher was accused of threatening and harassing students, raping girls, sodomizing boys and forcing some of the children to have sex with one another, according to court documents. In Murphy's case, he was convicted in Baltimore of rape, child abuse and perverted practice.
Merzbacher, 71, is incarcerated at the Eastern Correctional Institution in Westover.
His attorney for the appeal, H. Mark Stichel, said he was disappointed by the decision. "I haven't had a chance to consult with my client to see what he would like to do next. Obviously, a petition to the Supreme Court is a possibility, but the decision will be his," he said.
News of Friday's ruling spread quickly online among Merzbacher's former students.
"Facebook is filling up with happiness," said Robert Duncan, 48, an accounting and billing professional who lives in Federal Hill. "It's just been consuming these last few months, and now it's just a big sigh of relief."
Duncan has accused his former teacher of verbal abuse, saying Merzbacher him an "idiot" and "stupid" when he was a young student.
Linda Malat Tiburzi, 51, of Brooklyn said she was overwhelmed after learning the decision. Tiburzi relocated from Boston to help fight Merzbacher's potential release. She has said in court filings that Merzbacher sexually abused her while she was a student between 1973 and 1976.
A criminal case concerning those allegations was dropped after Merzbacher was convicted of raping Murphy. Tiburzi later made similar claims in a civil suit.
"The first words out of my month were 'thank God and thank the judges,' " Tiburzi said. "It still has not hit home, because it has been such a long battle, but it will. I am ecstatic.
"I have the confidence that he will remain in prison until the day he dies. … If I could [give] one word of advice to anyone out there who has gone through what I have — what we have — never give up. Never give up."
The appeals court sided Friday with Maryland courts, which had ruled that Merzbacher should be kept locked up. A lower federal court later decided that Merzbacher should be given an opportunity to take a plea deal that his attorneys had discussed with prosecutors in judge's chambers.
The latest ruling turned on the state court's interpretation of whether the plea deal was definitive and whether Merzbacher would have taken it.
The appeals court judges said the state court was reasonable in finding that Merzbacher was "not credible when he stated that he would have taken the plea if it had been offered to him." The judges also noted that the deal contained a number of significant, undefined terms "of the sort that require substantial negotiation and compromise."
Merzbacher alleged that his lawyer in the original case, the late M. Cristina Gutierrez, violated his constitutional rights by never telling him about a deal which would have let him serve 10 years in exchange for a guilty plea.
Gutierrez, who died of a heart attack in 2004, had testified that she had a duty to tell Merzbacher about the potential plea but forgot to do so. She also said Merzbacher never, even after trial, admitted that he was guilty. Gutierrez's co-counsel, William Kanwisher, testified that he believed Gutierrez "was very confident that she could" persuade the jury to acquit Merzbacher.
The state court found that Gutierrez committed perjury in her testimony when she said she never told Merzbacher about the plea deal.
The lower federal court ruled that Merzbacher probably would have taken the deal. Stichel maintained that position in his argument to the appeals court. But Maryland Assistant Attorney General Edward Kelley countered that Merzbacher maintained his innocence throughout the case.
The judges agreed in their ruling that that was an important point, saying that Merzbacher's later testimony — that he would have "most graciously" accepted an offer — was a "self-serving assertion… subject to heavy skepticism."
Maryland Attorney General Douglas F. Gansler, whose office handled the case, welcomed the decision.
"We are gratified by the court's decision to reinstate the guilty verdict by the Baltimore City jury and the state court's determination that this dangerous child predator should spend the rest of his life behind bars," he said in a statement.
Baltimore State's Attorney Gregg L. Bernstein said his office was considering pursuing new cases against Merzbacher if the court had ruled he should have a chance to take the deal. Now, he said, that likely will not be necessary.
"With the sentence in place, Mr. Merzbacher essentially will die in prison," he said.
Speaking of the possibility of an appeal by Merzbacher, Matthew G. Kaiser, an appeals specialist in Washington, D.C., said the Supreme Court has shown some interest in cases like Merzbacher's, in which attorneys have been accused of failing to discuss plea negotiations with their clients.
Still, Kaiser said, Merzbacher should not hold out too much hope because the court only takes a fraction of the cases it is asked to review. "It's perhaps moved from really massively unlikely to nearly massively unlikely," he said.
For her part, Murphy said she is grateful for the court's decision but sorting through her feelings about it has been complex.
"People say, 'Move on' and 'This is a huge victory for the victims,' but it never really ever is. I am 51. I have been dealing with this since I was 11," she said. "It doesn't give me back my childhood. … It just keeps him from hurting other children. For me, that's the victory."
Links