Merciless public policy of the 'Structuring Law' and 'Civil Forfeiture'.
415
people have signed this petition.
Add your name now!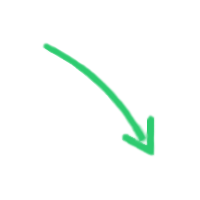 415

people

have signed.

Add your voice!
Maxine K.
signed just now
Adam B.
signed just now
To:
Ways and Means Committee Office
1102 Longworth House Office Building
Washington D.C. 20515
Petition Background: Merciless public policy of the 'Structuring Law' and 'Civil Forfeiture'.
31 U.S. Code § 5324 - Structuring transactions to evade reporting requirement prohibited
Ronald Reagan said, "Governments first duty is to protect the people, not run their lives." With this in mind, the laws of and those related to 'Structuring' and 'Civil Forfeiture' must be repealed. Anyone who has been impacted by these abuses should be justly compensated.
The original intent of the Structuring Laws were enacted to prevent people who were trying to evade the reporting requirements of section 5313 (a) or 5325 (Reports on domestic coins and currency transactions.) Section 5313 requires domestic financial institutions to report all cash transactions greater or equal to $10,000 to the government. The reporting could be evaded by breaking up large cash transactions into ones less than $10,000 thus evading the reporting requirements. The belief that those whom were engaged in illegal or unlawful acts such as money laundering, drug related, or other types of fraud would mainly deal in cash. The standard of guilt was knowingly making smaller transactions in the same day to evade being reported.
The way the Structuring Laws have been perverted over time is tantamount to tyranny. Currently, the only standard to guilty of "Structuring" is knowing of the law and making a cash transition (withdrawing/depositing) less than $10,000.
"Civil Forfeiture" is alegal processin whichpolice takeassetsfrom persons suspected of involvement with crime or illegal activity without necessarily charging the owners with wrongdoing. "Civil forfeiture" has been used in more than 61,000 cash seizures, totaling $2.5 billion through "highway interdictions" alone—all without any search warrants or indictments since 2001 - "The Washington Post".
Structuring Laws and civil forfeiture, as they are being applied, are in direct violation of the U.S. Constitution.
"Amendment IV
The right of the people to be secure in their persons, houses, papers, and effects, against unreasonable searches and seizures, shall not be violated, and no warrants shall issue, but upon probable cause, supported by oath or affirmation, and particularly describing the place to be searched, and the persons or things to be seized."
Petition:
We call on you to REPEAL the STRUCTURING LAW, make the ruling RETROACTIVE, RELEASE imprisoned citizens, RETURN their property and put stop the practice of "Civil Forfeiture"!