We Support Women
1430
people have signed this petition.
Add your name now!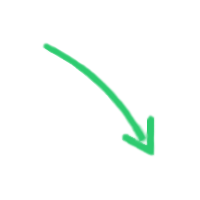 1430

people

have signed.

Add your voice!
Maxine K.
signed just now
Adam B.
signed just now
Please Support Women's Sex-Based Rights
Dear Friends,
Anthony Watson, an entrepreneur, GLAAD Board Member, and self-described white "cis" gay man from the UK, recently wrote and published a letter titled "#GwiththeT" for gay men to sign in support of transgender activists. Many wealthy, predominantly white, gay men signed this letter including Dustin Lance Black (Milk), Russel T. Davies (Doctor Who), and George Takei (Star Trek). See http://www.gwiththet.com.
I, Rafael D. Quiles, a barely employed Puerto Rican brown-skinned gay man, who lives on an island threatened by hurricanes and unpaid debt, believe these men have signed this letter to the detriment of women and girls.
LGBT organizations, at the behest of transgender activists, have been seeking to change the laws of many countries to redefine sex as gender identity and to push for self-identification. Gender identity is the psychological self-perception of oneself as male, female or non-binary, and has no relation to biological sex. In fact, gender identity is a subjective concept not based on material reality. Self-identification is the acknowledgement of this identity in law without requiring a person to have gender dysphoria, hormone treatment or sex reassignment surgery.
Human beings are a dimorphic species, we come in two sexes in order to reproduce: female and male. Women and girls belong to the female sex class, which has been the historically oppressed and disadvantaged sex class. Many countries recognize this, and that is why women and girls have sex-based protections under law in several countries (e.g. the Equality Act of 2010 in the UK, Title IX in the US, etc.). Women and girls have the right to sex-separate spaces and facilities like bathrooms, changing rooms, prisons, shelters, institutions, sports teams, etc. Their purpose being to protect them from possible male violence and unfair male advantage.
Gender identity and self-identification threaten women and girls' rights by allowing any man or boy that identifies as "female" to enter their separate spaces without any concern for safety and privacy. This is already happening now. Male prisoners who identify as "women" are being allowed in women's prisons, and have sexually assaulted women in those prisons (e.g. Karen White in the UK). Girls are being required to share their changing facilities with boys who identify as "girls" in schools. Men who identify as "women" are being allowed to compete in women's sports, despite their physical advantages, and they have won over biological females several times (e.g. Rachel McKinnon, Andraya Yearwood in the US). Redefining sex as gender identity will completely obliterate women and girls' sex-based protections.
Gay men like Watson and his signatories, who support gender identity and self-identification, are throwing women under the bus despite their long support for gay men's rights. Most egregious is that within the LGBT community lesbians are the most affected. By declaring that "trans women are women," LGBT organizations insist that men can be "lesbians." These men who claim to be "lesbians" have even suggested that there is a "cotton ceiling" wherein lesbians are prejudiced if they do not date trans women.
Lesbians are female homosexuals and the word lesbian refers exclusively to female humans who love other female humans. "Lesbian" does not include human males. No lesbian is interested in sex with a human male. If you are, you are not a lesbian.
Similarly, gender dysphoric teen girls who are tomboyish or have signs of same-sex attraction are being pushed by LGBT organizations into gender identity clinics to get puberty blockers, testosterone, double mastectomies, and even phalloplasties on the insistence that they are "trans men". This further erases lesbians and lesbian culture.
Lesbians have been on the forefront and in the trenches of gay rights activism since the very beginning. They even risked their health and lives to take care of ill or dying gay men during the AIDS crisis, when very little was known about the disease. Gay men, like myself and the wealthy ones who signed Watson's letter, owe them our rights, but instead these men support other men who want to redefine lesbianism.
I find it appalling that gay men support the redefinition of homosexuality, even at risk to gay men ourselves, to include the opposite sex. This is apparently their payback to our lesbian sisters for all the hard work they have done on our behalf: They insist that men are lesbians and that they just have to take it. Unbelievable!
I also am saddened that there are gay men out there who have chosen to trample on women's and girls' rights despite women's constant support for our rights. Every poll that I ever saw in the past showed that women were more likely than men to support LGBT rights. I cannot believe that such ungratefulness is being done in the name of myself and other gay men. Not in my name! I'm sure other gay men agree with me.
I imagine that regardless of sexual orientation, there are others out there who do not want this to happen. So I ask people of all sexual orientations (straight, gay/lesbian, bisexual) to sign this letter in support of women's and girls' sex-based protections and lesbians' sexual autonomy. By signing, we demand the following:
That women in the UK be consulted on the proposed changes to the 2004 Gender Recognition Act, and that provisions for sex-based protections under the Equality Act of 2010 be maintained.
That the Equal Rights Act H. R. 5 in the US Congress be reviewed and consulted with women's groups for intending to define sex as a "sex stereotype" or "gender identity."
That the IOC review its rules for allowing biological males with physical advantages and higher testosterone levels than the average female to compete in women's sports.
That LGBT organizations stop the appropriation of lesbian identities and the harassment of lesbians by biological males who claim to be "women" and respect lesbians' autonomy and sexuality.
If you are someone who supports the sex-based rights of women and girls, please sign below.