Denkmal fuer Michael Jackson in Muenchen
2628
people have signed this petition.
Add your name now!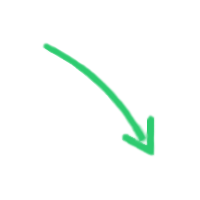 2628

people

have signed.

Add your voice!
Maxine K.
signed just now
Adam B.
signed just now
We want a permanent memorial in honour of Michael Jackson in Munich! We need your help! Every single signature counts...

Sign our petition...for Michael!
On the 25thof June 2009 we lost the King of Pop, a great humanitarian and a wonderful human being who inspired all of us and touched so many hearts. Michael Jackson passed away way too soon and that day will always be a dark day for the fans of our beloved Michael Jackson.
Since that day many people all over the world paid tribute to Michael Jackson.Especially his fans wanted to keep his legacy alive, they were looking for a place to mourn and they simply want to show the whole world how much they love Michael Jackson.
That's the reason why the memorial in Munich is existing. It is situated near the hotel "Bayerischer Hof" at the Orlando Di Lasso monument. The so called "memorial fairies" care for this special place every day and many people from different countries show their deep respect. Since June 2009 the memorial is tolerated by the city and mayor Christian Ude and we are very grateful for that. Thank you for your understanding and tolerance! However we don't take this situation for granted, as the memorial is not official and we are aware of the fact that this current situation might not last forever. Because of that reason we started this petition in order to get an official memorial for Michael Jackson and so we need your help to realise this dream. We would like to have an own and official memorial/monument for Michael Jackson. He deserves an own memorial and he shouldn't have to share it with Orlando Di Lasso (a composer of the late Renaissance).This everlasting memorial would/could show our deep admiration and love for Michael and it would make him really immortal. Michael was such a wonderful human being with a big heart. He deserves it!
With the aid of our launched petition we hope to get enough signatures to realise this dream. The petition is for free, you don't have to pay anything before, while or after signing. We will treat your email-address with confidence!
Please, sign for Michael Jackson's memorial in Munich.
You can also visit our twitter or facebook accounts to get further information. Please, spread our message... it's all for L.O.V.E. and Michael.
Michael has done so much for us his whole lifetime and he always fought for his dreams. Now it's time for us to fight for him and to give him something back!
We can make it!
Nena & Lisa
Ein Denkmal für Michael Jackson in München!
am 25.06.2009 hat die Welt den größten Entertainer aller Zeiten, einen einmaligen Wohltäter und einen wundervollen Menschen verloren. Michael Jackson ist von uns gegangen und dieser Tag wird immer einer der schwärzesten unseres Lebens sein...
Seither lebt er in den Herzen seiner Fans weiter...
In München hat man eine besondere Weise gefunden, um die Trauer zu bewältigen, Michael zu danken und der ganzen Welt zu zeigen, wie sehr sie Michael lieben. Noch Monate nach seinem Tod besteht hier eine wundervolle Gedenkstätte am Orlando Di Lasso Denkmal gegenüber dem schönen Hotel Bayerischer Hof. Dank der lieben Denkmalfeen, die sich tagtäglich um die Pflege der Gedenkstätte kümmern, besteht diese immer noch. Sie wird von der Stadt München geduldet und dafür möchten wir uns hier an dieser Stelle bei Oberbürgermeister Herrn Christian Ude sowie den Stadträten recht herzlich bedanken.
Wir wissen, dass die Duldung der Gedenkstätte nicht selbstverständlich ist und dass es so, wie es jetzt ist, wohl nicht auf Dauer bleiben wird und unsere geliebte Gedenkstätte irgendwann weichen muss. Deshalb möchten wir ein eigenes Denkmal für Michael, hier in Deutschland, in München! Michael hätte sich das verdient – ein offizielles, dauerhaftes Denkmal nur für ihn, das auch die Leute in 100 Jahren an ihn erinnert.
Um unseren Traum zu realisieren brauchen wir Eure Hilfe! Wir haben eine Petition ins Leben gerufen, um Unterschriften für diese Aktion zu sammeln.So hoffen wir die Stadt München von unserem Vorhaben überzeugen zu können.
Bitte unterschreibt die Petition für Michael! Alle persönlichen Angaben werden absolut vertraulich behandelt. Durch die Unterschrift werden keinerlei Verpflichtungen eingegangen und es kommen auch keine Kosten auf Euch zu.
Ein eigenes Denkmal für Michael ist ein großer Wunsch von uns und wir bitten euch, uns bei der Realisierung zu helfen. Helft uns dabei, Michael Jackson unsterblich zu machen!

Wir haben auch einen Twitter- sowie Facebook-Account – besucht unsere Seiten für alle wichtigen Infos!
Wir glauben an unseren Traum und mit Eurer Unterstützung können wir es schaffen.Man muss nur ganz fest an seine Träume glauben....und das tun wir!Michael hat immer an sich geglaubt und für seine Träume gekämpft.Jetzt liegt es an uns, für MICHAEL zu kämpfen.
Wir danken Euch von Herzen
Ganz liebe Grüße von Nena & Lisa
Links