Mel come back! #melsfault
14
people have signed this petition.
Add your name now!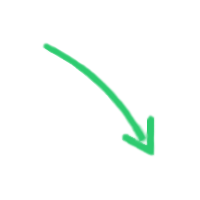 14

people

have signed.

Add your voice!
Maxine K.
signed just now
Adam B.
signed just now
On February 5th 2015 @Melsfault just disappeared off on twitter and left one message for us: "Hey guys, I have officially decided to leave the Wizard101 community. Thanks to everyone who made my experience memorable. I love you guys."
This tweet got the most replies and rts and favs Ive seen in awhile. Everyone is wondering where she left and is curious as to why.
We dont know why. She just left us with no reasons or closure. We are all very sad to hear this. She was so humble and modest. She was a great streamer who interacted with her viewers and read every message no matter how fast the chat was. She was caring as well and gave us advice and had real talks with us on stream. She even remembered all our names and tried to get to know her viewers too. I think that she was one of the only wiz streamers that I enjoyed watching and who was so genuine all the time. She donates all her money to charity and doesnt keep any for herself. She likes to help ppl and make them feel wanted in the community. She was one of the people who inspired me to want to stream and be an awesome person in the wiz community. Without her streams or self I wouldnt have grown to become a better wizard who treated ppl like crap all the time.
***Mel if you read this pls know that you have ppl who care about you and forget all the haters that trolled you and bullied you. You were always so kind to us and you should do it for the ppl who mattered which was the one who was always with you during the streams. I dont know why you left but you always told us you loved to stream for fun and that you enjoyed it. Do it for us and do it for you because we know you loved it just as much as we loved watching you.***
If she inspired you sign the petition. If she helped you sign the petition. If you think she was a great streamer and person sign the petition. If you want Mel to come back to the Wizard101 community sign this petition here. Spread the word so maybe she can see it as well and come back to the people who miss her.