Transform Megatron To a Real NFL Team
18
people have signed this petition.
Add your name now!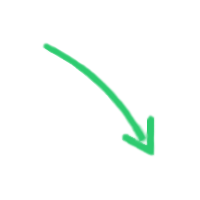 18

people

have signed.

Add your voice!
Maxine K.
signed just now
Adam B.
signed just now
To Whom It May Concern:
It's time, folks. It's time to do the right thing and ship our beloved Calvin Johnson to a playoff contender before he John Wick's the entire past, present, and current regimes.
After a reaching an all-time low (which I didn't think was possible AGAIN after the 0-16 season, but who am I kidding, it's the SOL,) I can't even muster up the courage to watch the Lions play football on Sunday any longer.

I won't get too negative or even address the grim quarterback situation in Detroit -- because we've all seen the macabre deterioration of the signal-caller -- and this petition is not about that.
This petition is all about freeing Calvin Johnson from the atrocious and dark depths of Lions' Hell, and putting him in a position to win now. Unlike the vast majority of professional athletes today, Calvin has been nothing but a class act during his tenure in Detroit. Since 2007 when Calvin entered the league, the Lions are an appalling 47-86. When I was adding up the totals I actually had to do it a second time because that just didn't seem possible.
Calvin has suffered through multiple GM's, coaches, offensive coordinators, quarterbacks, and, of course, the 0-16 season (but we did go 4-0 in the preseason), all while holding his breath and being the consummate professional. Not once has Calvin spoke badly about a teammate or a colleague, and everyone in the league has nothing but the utmost respect for him.
But the time is now, folks. If Calvin won't speak up for himself, then we the people have to. I know this may rub some people the wrong way, but so be it. I am sure there has never been a petition from fans asking their hometown team to trade away it's best player, but enough is enough. We can't sit back and let Calvin wither away in a Lions uniform any longer. Trade him to a contender. Hell, trade him to another team that has at least one win.
And management.. it doesn't matter who or what you get for Calvin, you're going to screw it up anyway. Just free the man already, it's just too, too sad to watch. Hopefully if we get enough signatures, the Lions organization will do the right thing.
Please pass this along to all those who still have faith left in humanity.