Medina security - British Business Group Marrakech
71
people have signed this petition.
Add your name now!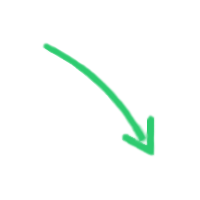 71

people

have signed.

Add your voice!
Maxine K.
signed just now
Adam B.
signed just now
نحن الموقعين أسفله نلتمس من السيد والي مدينة مراكش المحترم العمل على إيجاد حلول لمشاكل الأمن المتصاعدة في أحياء المدينة القديمة إذ أن العديد من الموظفين و الزبناء و أصحاب المشاريع يتعرضون يوميا لاعتداءات و تهديدات من طرف شبان ومرشدين سياحيين غير قانونيين مما يؤثر بشكل سلبي على الأعمال و توظيف الشباب داخل أحياء المدينة القديمة. إننا على علم بواسطة إتصالاتنا في المملكة المتحدة أن هذا النوع من الإجرام يؤثر سلبا على قطاع السياحة بسبب التعاطي المتزايد للمخدرات و الكحول و العدد الكبير للمجرمين حاملي السكاكين و أسلحة أخرى مما يستلزم حضورا أمنيا منظما في هذه الأحياء.

We the undersigned, petition Monsieur Le Wali de Marrakech to help to sort out the ever increasing problems with security in the Medina. Staff, clients and business owners are being attacked and threatened by youths and faux guides on a daily basis. This is effecting both business and the ability to employ staff in the medina. We are aware, particularly through our contacts in the UK, that this wanton criminality is having a serious adverse effect on tourism. There is a noticeable increase in the abuse of drugs and alcohol as well as the number of people carrying knives and other weapons. A strong uniformed presence is desperately needed A son excellence Mr le Wali de la Wilaya de Marrakech, Nous, les soussignés, vous serions reconnaissant de bien vouloir considérer, Monsieur Le Wali, les problèmes sans cesse croissants avec la sécurité dans la médina de Marrakech, l'impact de cette montée insécuritaire sur les activités économiques liées au tourisme et leur impact indirect sur la communauté de Marrakech.Le personnel, les clients et les propriétaires d'entreprise sont attaqués et menacés par des jeunes et des faux guides de façon quotidienne. Il y a une augmentation notable de l'abus de drogues et d'alcool ainsi que du nombre de personnes armés de couteaux et d'autres armes. Vous n'êtes pas sans savoir l'effet désastreux de cette situation sur les affaires en général et l'emploi du personnel en médina. Nous sommes conscients, en particulier grâce à nos contacts au Royaume-Uni, que cette criminalité croissante a dors et déjà eu un impact, pour l'instant minime mais mesurable, sur l'attrait qu'exerces Marrakech en tant que destination touristique. Nous vous serions for reconnaissant de tout effort que vous pourriez consentir afin d'assurer une présence plus visible d'officier de police en uniforme. Cette mesure, absolument nécessaire, aura de fortes et immédiate retombées tant pour nous, les professionnels du tourisme, qui aimons et promouvons Marrakech à l'étranger, que pour nos employés et autre acteurs du tourisme dont la subsistance dépend de la fréquentation touristique, mais aussi pour la population générale qui souffre de voir sa liberté de circuler diminuée.
Links