Continuance of Healthcare after Organ Transplants
48
people have signed this petition.
Add your name now!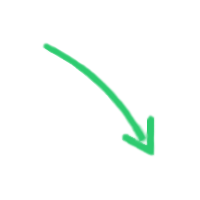 48

people

have signed.

Add your voice!
Maxine K.
signed just now
Adam B.
signed just now
I am reaching out in hopes to help transplant recipients. I, and hopefully you also, will agree that medical coverage for transplant related costs should not be cut off 36 months after a life saving organ transplant. Medicare helps pay for the transplant and the medications that prevents rejection, but in most cases, after kidney (organ) transplants the medical coverage gets cut off, unless receiving benefits due to age or other health related disabilities (Medicare).
Going through kidney disease for many years is a fight on its own. Some people have to stop working due to the kidney disease and some people have no choice but to continue to work to cover medications and dialysis. It is extremely helpful to get Medicare benefits once you reach ESRD (end-stage renal disease) which will cover dialysis treatments and most of the cost of the organ transplant and anti-rejection medication. However, after transplant, once Medicare is at the 36 month cut off period, recipients are left with a gap in insurance unless they have been able to find other health insurance coverage..

Summary and Facts:

I am starting this petition to try and get a continuation in Medicare for transplant related costs only. Due to the fact that transplants are a treatment, not a cure (NIH), and not being able to afford the anti-rejection medication ($2500.00 a month) could easily put the recipient on dialysis ($89,000 yearly or over $7000 monthly) this continuing coverage should be considered preventative (kidney.org).
Let's say a kidney recipient is doing great, then reaches the Medicare cut off period, there are more chances of that person not being able to afford doctor's visits, labs and medication will end up going into organ rejection. If the recipient goes into rejection then Medicare will pick back up so that the patient can go back on dialysis, possibly have to have another transplant. If Medicare would continue coverage for transplant related costs like check-ups, labs and anti-rejection medications then this would;
lower organ rejection
allow the patients to live a more normal live and work to better their health (it is easier to work after transplant than when on dialysis)
less need for 2nd transplantation due to less rejections and therefore providing more organs for others on the wait list.
less money spent through Medicare on dialysis due to transplant medications being cheaper then dialysis.
Please consider signing and sharing. Thank you for your support in this matter!
References and related links:
Kidney.org (2015), Dialysis, https://www.kidney.org/atoz/content/dialysisinfo

Medicare.gov, Kidney Transplants, https://www.medicare.gov/coverage/kidney-transplan...
National Public Radio (2016), Medicare Pays For A Kidney Transplant, But Not The Drugs To Keep It Viable, https://www.npr.org/sections/health-shots/2016/12/...

The National Institute of Diabetes and Digestive and Kidney Diseases

Health Information Center, Kidney Transplant, https://www.niddk.nih.gov/health-information/kidne...