Petition for the Formation of a Media Sociology Section in the American Sociological Association
319
people have signed this petition.
Add your name now!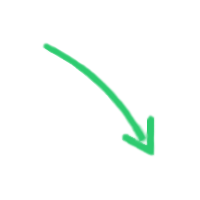 319

people

have signed.

Add your voice!
Maxine K.
signed just now
Adam B.
signed just now
This is a petition to the Committee on Sections of the American Sociological Association (ASA) to form a Media Sociology section.
Media sociology has a long history, leading back to classical figures within sociology: Shortly after Max Weber's early attempt to initiate a sociology of the press in Germany, a series of studies on mass media emerged from the Chicago School, starting with its early leading figures Robert Park and Louis Wirth and laterGladys Engel Lang andKurt Lang. Other important landmarks followed at Columbia University with numerous studies on public opinion formation conducted by Paul Lazarsfeld, Robert Merton, Elihu Katz and others and the concurrent examination of entertainment media in capitalist society by the Frankfurt School and its cultural studies successors. In the 1970s followed another media sociology upsurge in the areas of journalism and news production, initiated by Herbert Gans, Gaye Tuchman, Todd Gitlin, Mark Fishman and Michael Schudson. In the last three decades, media sociology consolidated these core domains and diversified, addressing questions concerning media transformation, mediatization, new media and social networks as well as the intersections between media and race, gender and social movements.
Despite all this, a field of media sociology has not been institutionalized in the ASA and thus not fully recognized as an autonomous field of research in sociology overall. This is connected to a lack of integration and dialogue among media sociologists of different theoretical approaches and areas of research. Currently, they are split mainly between the Culture, Communication & Information Technologies, and Economic Sociology sections of the ASA (if they are members at all). We believe that now it is the time to take the necessary steps to change this, one of which is to establish a media sociology section within the ASA. We would like to emphasize that, especially nowadays, media sociology extends well beyond the study of news and the section will therefore host sociologies of different areas of mediated communication and expression.
Our hope is not only to attract scholars from sociology departments but also media sociologists who are located or transitioned to other disciplines, i.e. communication sciences, media studies, journalism schools amongst others.
If you support the formation of the section, please sign this petition. According to ASA policy, a section can be formed when 200 current members of the ASA sign the petition. Signing this petition is a commitment to join and pay dues to the section for at least two years. These amount to, as in most sections within the ASA, $12 for regular members, $5 for student members, $10 for low income members.
If you have any questions please use the contact form on the top right.
Steering Committee
Casey Brienza, City University London
Andrew Lindner, Concordia College
Matthias Revers, State University of New York - Albany
Signatories include:
Jeffrey C. Alexander, Yale University

David L. Altheide, Arizona State University
CW Anderson, College of Staten Island - CUNY
Rodney Benson, New York University
Denise Bielby, UC Santa Barbara
Karen Cerulo, Rutgers University
Steven Clayman, UCLA
Timothy J. Dowd, Emory University
Herbert Gans, Columbia University
David Grazian, University of Pennsylvania
Laura Grindstaff, UC Davis
William Hoynes, Vassar College
Ronald Jacobs, State University of New York - Albany
Eric Klinenberg, New York University
Paul Lopes, Colgate University
Laura Miller, Brandeis University
Dhiraj Murthy, Goldsmiths, University of London
Seio Nakajima, University of Hawai'i - Manoa
Andrea Press, University of Virginia
Gabrielle Raley, Knox College
Clara Rodriguez, Fordham University
Abigail Saguy, UCLA
Michael Schudson, Columbia University
Sarah Sobieraj, Tufts University
Arlene Stein, Rutgers University
Eleanor Townsley, Mount Holyoke College
Gaye Tuchman, University of Connecticut
Guobin Yang, University of Pennsylvania

Sponsor
Casey Brienza, City University London Andrew Lindner, Concordia College Matthias Revers, State University of New York - Albany
Links