The MEDIA BIAS against President Trump is becoming dangerous
16
people have signed this petition.
Add your name now!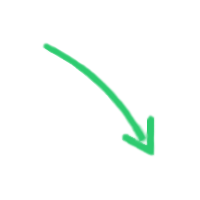 16

people

have signed.

Add your voice!
Maxine K.
signed just now
Adam B.
signed just now
The MEDIA BIAS against President Donald Trump is becoming dangerous. The media is trying to take down the democratically elected President of the United States. The role of the media isn't to destroy this Country because they can't accept that Hillary Clinton lost the election.
There has been NO EVIDENCE of collusion between Russia and anyone from the Trump campaign to interfere with the election. There hasn't even been a plausible explanation of how this could have occurred.
Did Carter Page going to Russia cause Hillary Clinton not to go to Wisconsin?
Did Roger Stone hypnotize the DNC and cause them not to protect their systems when the FBI told them they were under attack?
Did Jeff Sessions cause Hillary Clinton to send classified information on a gmail account?
The media reports all of these things as if they're facts. They were sycophants under Obama and now they're trying to take down President Trump.
Russia has been investigated for 10 months by 17 intelligence agencies, the FBI, the House and Senate and not one shred of evidence has been found. Also, with a million and one leaks coming from Washington, there hasn't been a hint of a crime leaked that points to any collusion.
It's sad that Republicans don't have any backbone. Democrats cry about Sessions, he recuses himself. Democrats cry about Nunez, he recuses himself. Democrats cry about a special counsel and one is appointed.
WHY DID WE GIVE REPUBLICANS POWER IF ALL THEY DO IS LAY DOWN FOR THE DEMOCRATS AND THE LIBERAL MEDIA?
Where's the evidence of these Comey memos? The media is reporting these things like it's a fact but Comey himself said under oath, THIS HAS NEVER HAPPENED IN MY EXPERIENCE.
https://www.youtube.com/watch?v=MLI2_MGz-E4
Why are these things being reported by the media as the Gospel truth?
There needs to be huge rallies against the dangers of the media. Yes, you report on a President both the good and the bad but the press in this case is actively trying to take down a democratically elected President.
Think about all of the news stories about Obama that many people know about but the press never reported these stories to protect Obama.
Sadly, the media bias is reaching dangerous levels. This is why there needs to be a huge rally in D.C. against media bias and the Never Trump crowd who can't get over the election.