Support Meatless Mondays at Loyola Marymount University
14
people have signed this petition.
Add your name now!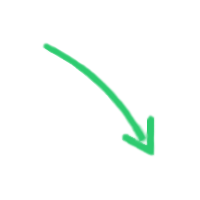 14

people

have signed.

Add your voice!
Maxine K.
signed just now
Adam B.
signed just now
Support Meatless Mondays at LMU! Pledge here to go meatless for one Monday – just one day of the week – and cut down your environmental impact by 15%. You don't even have to do it every week, just one week or even once in a while – any amount of reduced consumption helps. Keep reading to learn why it won't be a violation of your rights or choices as an eater, why it's important, and what it does to help our world.
WHY IT'S NOT A VIOLATION OF YOUR RIGHTS:
What will Meatless Mondays at LMU look like?

Every Monday, the Lair, Roski, and all other eateries on campus will offer a greater variety of vegetarian options and highlight a vegetarian special of the day. They will promote these vegetarian options around campus and provide reasons and statistics for why you should choose them over meat options. Some weeks, vegetarian options will even be discounted and samples will be given out for free! MEAT OPTIONS WILL STILL BE AVAILABLE, but students of all tastes will have increased opportunities to eat vegetarian and do their part to help sustain our world.
By signing this petition, you pledge to go meatless for just one Monday and show that you support the decision to get Meatless Mondays at LMU.
WHY IT'S IMPORTANT:
Did you know that animal agriculture makes a 40% greater contribution to global warming than all transportation - cars, trucks, planes, trains, and ships - in the world combined? This means that omnivores contribute seven times the volume of greenhouse gases that vegans and vegetarians do.
Animal agriculture is the number one cause of climate change.
Not an environmentalist? Did you know that animal agriculture uses 756 million tons of grain and corn per year, while over a billion people are starving in our world? And, that doesn't even include the fact that 98% of the 225-million-ton global soy crop is also fed to farmed animals. The UN has declared multiple times that this is more than enough food to adequately feed the 1.4 billion humans who are living in dire poverty today.

Not a humanist? Did you know that if the current rates of commercial fishing continue, all salt-water sea life will be extinct by 2050? Goodbye sushi. Did you know about the grotesque amount of cruelty our animals experience? Or the unhealthy (for us and them) amount of hormones injected into our farm animals?

Don't care about animals? Did you know that Americans choose to eat less than .25% of the known edible food on the planet? That's 1/4th of a percent of all available food. Americans also consume 60% more meat than we did in the 1950's, and we're not any healthier for it. Obesity, heart disease, and cancer rates are higher than ever before.

Not an environmentalist? Not a humanist? Not against cruelty? Not concerned about your own health? Not open minded? Then, what are you?
We're not denying that meat isn't mighty delicious, but just how destructive does a single culinary preference have to be before we decide to eat something else? If we can't put down the bacon yet, then at what point do we stop and say: this is unacceptable?
WHAT IT DOES:

By going meatless for one Monday, you'll see that…
-A vegetarian diet leads to a reduced risk of heart disease, stroke, cancer, diabetes, and obesity.
-Most vegetarians get more protein then meat-eaters in an average day.
-Meatless meals tend to be far cheaper than meaty meals, saving you money.
-A vegetarian diet could reduce water consumption by up to 58% per person.
-Vegetarians eat a greater variety of foods that most meat eaters, and MM at LMU would introduce many diverse, healthy foods into your diet!

By not eating meat for a day, you reduce the demand for meat and thus the production of meat by just a tiny bit. But, even this tiny bit is extremely significant on the grand scale of world sustainability.
BY SIGNING THIS PETITION, YOU PLEDGE TO GO MEATLESS FOR JUST ONE MONDAY AND SHOW THAT YOU SUPPORT THE DECISION TO GET MEATLESS MONDAYS AT LMU.
Works Cited:
http://www.meatlessmonday.com/about-us/why-meatless/
Eating Animals by Jonathan Sanfran Foer (Want to learn more? Read this book!)