Pet Care Prices Should Drop
15
people have signed this petition.
Add your name now!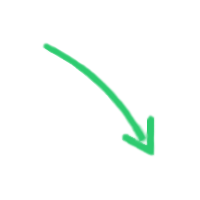 15

people

have signed.

Add your voice!
Maxine K.
signed just now
Adam B.
signed just now
A issue that is being talked about lately is about pets and how much it costs to look after them. Some pet owners think their pet is fine and have enough money to feed and care for them but the majority think the cost is to expensive to care for a pet for a number of years. Here are some reasons why we need to make looking after a pet cheaper.
Firstly, the cost is very high to look after the animals. Also the price drops just because pets are smaller than other peoples pets. The price for their food and toys costs a lot of money and the money used for buying pet food could be used for other essential items in our lives. Although the joy of having a pet can be lovely, the price could be used somewhere else. When you buy a pet the cost for actually buying the animal varies from low price ranges to very high price ranges. They are some reasons why looking after pets costs a ridiculous amount of precious money.
Secondly, this argument goes into the prospect of animal cruelty. Some horrific cases have been committed over the years such as starving animals and cutting off their tails. It is tragic when animals get severally injured or in some cases death just because people aren't being careful or they think they are funny. How would you like someone starving you or being mean to you. There wouldn't be a RSPCA ANIMAL RESCUE if they were not being cruel to their pets. I don't think the rescue teams likes finding animals bodies lying around houses. Animal Cruelty is another outreagous issue surrounding pets.
Finally this issue follows to the facilities that an animal needs. Animals need space where they can run around,play and explore. Animals need a space where they can do their business comfortably. Pets need some time with there own kind to play and run around. Pets need good treatment and must not be smelly. You should brush some pets and you should spend some time with them. Those reasons should be used on your pet and others.
In conclusion pets should be loved and treated with respect. If you love your pet your pet should love you back if you give it time to do what pets do best, be members of the family.
If you agree with my point of view please sign this petition.