Review of Hate Crime laws Petition
65
people have signed this petition.
Add your name now!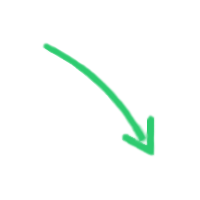 65

people

have signed.

Add your voice!
Maxine K.
signed just now
Adam B.
signed just now
We strongly oppose proposed 2010 amendments to the Victorian hate crimes bill, in particular the inclusion of the 'homophobic harassment' proposals, and the recommendation that "harassment be defined as 'conduct that offends, humiliates, intimidates, insults or ridicules another person'." Such amendments would be strongly partial to one group above another (in this case the homosexual community) - and would REQUIRE our professed 'EQUAL OPPORTUNITY' Government to include all sorts of equal anti-harassment amendments to favor, support and protect ALL other minorities - in keeping with true EQUAL opportunity.
Furthermore, such a law is certain to cause other minority groups endless amounts of grief e.g. nearly all Holy Books have teachings on homosexuality - that when freely quoted and lived (according to the freedom of expression of religion as protected in Australia's Constitution Sec 116 and Victoria's Charter of Human Rights and Responsibilities) will undoubtedly cause potential offense, intimidation or insult to people of differing beliefs and lifestyles.
Similarly if we were to create a truly EQUAL opportunity situation for other minority groups, there will potentially be constant cause for accusation against 'homosexual' beliefs, message and lifestyle as being offensive, intimidating and insulting to people of differing beliefs and lifestyles.
The proposed amendments are extremely partial and not at all in agreement with the EQUAL opportunity for all that this state is proposing to endorse.
IF 'homophobic harassment' amendments ARE made - equally sympathetic and supporting amendments must be made for "harassment of Bible obeying Christians". Many Bible practicing Christians who openly express their faith are harassed and persecuted on a weekly basis.
When sharing the Bible's message, hosting representations of Christian's core values and beliefs - such as the Easter crucifixion incident in Geelong - where a Christian church doing a 'one hour' display of Jesus on the cross on EASTER weekend 2010, were told by police to stop as their representation was offensive - would police dare to do such a thing when receiving calls from 'offended' members of the community during the gay mardigra??!! Even wearing a t-shirt that has anything to do with Jesus, the Bible or Christianity - Christians frequently are harassed and falsely accused as being "Bible-bashers", hypocritical, religious nut cases, bigots, offensive, intolerant, hateful, prudes etc etc…
Not only is this harassment coming from everyday members of the community, but it is coming more and more frequently from law enforcement officers, council workers and even politicians. It seems that while some groups are being extended every courtesy of "tolerance" and "opportunity". Bible following Christians are coming under closer and closer examination, accusation and limitations. For simply quoting the Holy Scriptures we are threatened with charges for 'hate crimes' or 'vilification'. While other 'minorities' are having bigger and more publicized events that no-one would dare speak against, while their lifestyle and message is freely preached and the public is in legal trepidation if they even voice their opinion against such - hate crimes are being committed against Christians daily! Yet rather than being supported, defended and our freedom of religion and speech protected, our leash is yearly growing shorter.
We strongly oppose including a 'homophobic harassment' addition to the hate crimes law, however IF it does go through, similar amendments MUST be made to protect Bible practicing Christians from the same prejudiced treatment.
Links