Motorcycle Awareness -- Stop Cars from Killing Motorcyclists.
122
people have signed this petition.
Add your name now!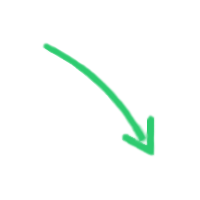 122

people

have signed.

Add your voice!
Maxine K.
signed just now
Adam B.
signed just now
We have been to way too many funerals. In just this past year, I can think of three where I've seen all the same people coming out to show their respect and it's always the same story:



"A biker was hit by a car and killed. The driver was not cited but is under investigation …"


We are tired of this!! Motorcyclists are no longer strangers. All motorists MUST learn that motorcyclists ARE someone's beloved family member!! The governor of California is a rider. It has become a way for many people to show their individualism and enjoy their free time.

The number of riders continues to increase!! People in cars today have little or no respect. Stop signs seem to be optional. Respect for other drivers is unheard of. Watching out and giving space to others went out with poodle skirts. When this causes an accident between two cars, there is typically some bent sheet metal, a few forms to fill out and/or a bruised knee.



WHEN A CAR RUNS INTO A MOTORCYCLIST, SOMEONE GETS HURT. AT WORST, SOMEONE DIES. WE ARE PEDISTRIANS ON WHEELS AND DRIVERS SHOULD LEARN THAT THE RAMIFICATIONS WILL BE THE SAME AS HITTING A PEDIASTRIAN!

WE MUST PUT A HALT TO CARS NOT RESPECTING MOTORCYCLE RIDERS
We want AWARENESS!!!

It's time to start putting up billboard notices, airing TV commercials, instituting graphic videos in driver's education classes and schools ~ letting drivers know that they WILL be held accountable for their actions!!

We want mandatory driver retesting/training

. Driving is a privilege, not a right.

We want driver training classes and materials to teach drivers how to look for and share the road with motorcycle riders

– and what can happen to riders if they don't watch

out.


We want illegal and uninsured motorists to be taken off the road.

These people have little, if any, reason to be respectful of another vehicle. A new law should be developed that clearly states: If a person is found driving on a suspended or revoked license and/or is uninsured, their car will be impounded and put up for auction! The state can then use that money to reimplement driver's education classes into the schools that have dissolved this program due to a lack of funds.
It's a new, digital world.

We want people to be aware even if police are not around. If someone catches a driver on video, clearly doing something illegal or irresponsible, we want the car, if not the driver, cited.




We want REAL penalties for injuring or killing bikers.

If you kill a motorcyclist and are found at fault, we want the driver charged for Negligent Homicide or Vehicular Manslaughter. If they hit and injure a motorcyclist, there MUST be an appropriate charge applied!
If people can hit motorcyclists, kill them and be able to walk away from the accident without any repercussions, they have NO REASON to respect riders!!! Drivers must be held accountable and understand the consequences of their actions.
MOTORCYCLISTS NEED AWARENESS!!!!
IF PEOPLE HIT A MOTORCYCLE, THEY NEED TO BE HELD ACCOUNTABLE AND LIABLE FOR THE DAMAGE THEY HAVE DONE.

For Mark Khoury and anyone else who lost the battle against a Cage.
Thank You, Toni, Sammi, Christine, Darlynn, Roe, Dave, Kurt and Steve.

Links
http://www.facebook.com/video/video.php?v=1621307374736&comments=#!/video/video.php?v=1621307374736&comments&ref=notif&notif_t=video_comment_tagged - Tribute to Mark Khoury