Should new Fellows (MC14) recieve the same benefits as those at milestone implimentation?
58
people have signed this petition.
Add your name now!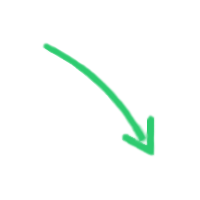 58

people

have signed.

Add your voice!
Maxine K.
signed just now
Adam B.
signed just now
This petition to the ST chain asks them to reconsider the definition of the MC 14 milestone as it appears in the Camarilla Addendum. As it stands, members who were MC 14 at implementation of the new milestone system were eligible to receive a 16xp refund for power-stat on their player characters. Something to consider;16 xp is equivalent to an additional 2 month's worth of xp (not subject to monthly caps) or an entire year's worth of overcap xp (not subject to yearly caps) - a fairly significant benefit. Anyone who achieves MC 14 post implementation however does not receive this experience point refund.
The undersigned membership believe that all MC 14 members of the Camarilla should receive the same benefits regardless of when they achieve the honor. We cannot continue to implement policy that gives credence to the notion of "the old boys network". Removing the refund from older Fellows/Trustees, or adding it toward new Fellows would create a better sense of equality.
Respectfully,
Marco Terrazas
US2002066274
Addendum: As per peer suggestion, proposed solutions has been added to the descriptor.
Solution 1: Offer the implementation refunds for MC 1-13 to any pc that was active/in play on December 15, 2009. Change the MC 14 milestone so that it gives folks the option of taking 16xp on pcs they may have made after that date.This "fix" gives everyone the same opportunities to fix problems (pcs who have attributes all at 3 dots and above obtaining the MC 12 milestone), gives benefit to lesser template pcs at MC 14 (Ghouls, Mortals, etc), and gives members forewarning in character generation to prevent setting themselves up to not gain benefit from a given MC milestone.
Solution 2: Allow every player an optional one time rewrite of each of their PCs, but in doing so they lose access to any xp garnered via implementation refunds. The rewrite would be done as if the pc were being created then and there but would not affect any factor that is based on actual creation date, such as longevity.
Links