Manitoba PST Hike and Referendum
282
people have signed this petition.
Add your name now!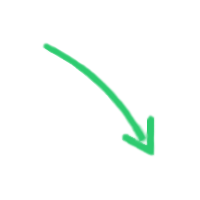 282

people

have signed.

Add your voice!
Maxine K.
signed just now
Adam B.
signed just now
The NDP Manitoba Government wants to raise the PST plus bypass YOUR(taxpayers) right to vote on it. This comes only 18 months after being elected on the pledge to NOT raise taxes, Meanwhile they have brought in several big tax hikes in the past 18 months. Just a few years back the federal government lowered the GST now the Provincial government wants that money the federal government is saving us, and the NDP want to bypass your RIGHT to vote on it.

Lets show the NDP we know our rights, and We the Taxpayers and signers of this petition Definitely do NOT want to lose our right to vote on it. Stop the NDP from taking away your rights, they have bypassed the referendum requirement previously with there tax hikes, Lets show them we will not allow them to take our rights away.
 
They are required by law to hold a referendum and they want to by pass that law again. "We'll waive the requirement ... for a referendum," Finance Minister Stan Struthers said.

The statute, brought in during the mid-1990s, is designed to curb the arbitrary powers of government by giving the voting public a say over major taxation changes.

TAX REFERENDUM REQUIREMENT Referendum required for tax changes
10(1) Subject to subsection (2), the government shall not present to the Legislative Assembly a bill to increase the rate of any tax imposed by an Act or part of an Act listed below, unless the government first puts the question of the advisability of proceeding with such a bill to the voters of Manitoba in a referendum, and a majority of the persons who vote in the referendum authorize the government to proceed with the changes:
(a) The Health and Post Secondary Education Tax Levy Act;
(b) The Income Tax Act;
(c) The Retail Sales Tax Act.
Referendum procedures
11(1) A referendum under section 10 must be conducted and managed by the Chief Electoral Officer in the same manner, to the extent possible, as a general election under The Elections Act, and the provisions of The Elections Act apply with necessary modifications to a referendum.

Links
Sources
http://web2.gov.mb.ca/laws/statutes/ccsm/b005e.php
http://www2.canada.com/calgaryherald/news/story.html?id=7fbd34eb-7e49-4e67-a78e-a4dce76fef45
http://www.winnipegsun.com/2012/03/21/laws-could-be-tweaked-to-allow-tax-hike
http://www.winnipegsun.com/2013/04/16/selinger-strips-taxpayers-of-rights-referendum-should-be-held-on-1-pst-hike

Petition by the Canada taxpayers
https://www.taxpayer.com/resource-centre/petitions/petition?tpContentId=68