Mayor Elorza, We Need More Library Hours​​: Boost Funding for Providence Community Library
282
people have signed this petition.
Add your name now!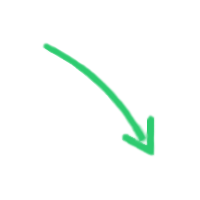 282

people

have signed.

Add your voice!
Maxine K.
signed just now
Adam B.
signed just now
Providence Community Library means a lot to the people of Providence - but it's not always open when library users need it. Please support this #MoreHoursforPCL campaign and help Providence Community Library enrich the neighborhoods of Providence with more morning, evening and weekend hours.
Providence residents tell PCL that the Library's current hours are insufficient for their needs. Adults who work during the day need evening access; young families seek morning classes; and people of all ages want weekend hours, so that families and friends can enjoy fun and educational activities together in a safe, public space that is close to their homes.
The nine neighborhood locations of Fox Point, Knight Memorial, Mount Pleasant, Olneyville, Rochambeau, Smith Hill, South Providence, Wanskuck and Washington Park provide resources that transform lives and build community, including free access to computers, technology training and the internet, school readiness classes for young families, after school support for school students, co-working space for new businesses, and much more.
With 30 percent more investment from the City, all Providence Community Library locations could be open six days a week with Sunday hours at some locations. During those extended hours, we could increase library user visits by up to 65 percent, provide 150 percent increase in program places for preschoolers and provide 2,000 extra hours in free meeting room space for community groups. Computers, WiFi and maker equipment would be available for an extra 200 hours every week.
Research shows that the Returns-on-Investment for libraries such as Providence Community Library are at least $5 for every dollar spent - and often a lot more. #MoreHoursforPCL will provide a real and immediate benefit to every neighborhood with a PCL location and the Library's mission supports many important City goals.
Please sign the petition to support #MoreHoursforPCL. You can also help the campaign by making a phone call to Mayor Elorza's office (401)421-2489 to ask him to allocate more funds to Providence Community Library, or visit any PCL location to find out more.
Thank you.
Providence Community Library (PCL) significa mucho para los ciudadanos de Providence. Desafortunadamente, la biblioteca no siempre está abierta cuando nuestros clientes la necesitan. Apoye esta campaña #MoreHoursforPCL y ayude a la Providence Community Library (PCL) a enriquecer los vecindarios de Providence con más horas abiertas en las mañanas, tardes, y fin de semanas.
Los residentes le dicen a PCL que las horas de la biblioteca son insuficientes para sus necesidades. Los adultos que trabajan durante el día necesitan acceso nocturno; las familias jóvenes buscan clases matutinas; y bastantes otras personas, de varias edades, quieren horas de fin de semana para que sus familias y amigos puedan disfrutar de actividades educativas y divertidas en un espacio público y seguro que esté cerca de sus hogares.
Las nueve bibliotecas ubicadas en Fox Point, Knight Memorial, Mount Pleasant, Olneyville, Rochambeau, Smith Hill, South Providence, Wanskuck, y Washington Park brindan recursos que transforman vidas y construyen comunidad. El acceso y todos los programas se brindan gratuitamente, incluyendo el uso de las computadoras, capacitación tecnológica e Internet, clases de preparación a la escuela para aquellas familias con niños pequeños, apoyo de tareas para estudiantes escolares, espacio de trabajo y desarrollo para negocios nuevos, y mucho más.
Con un 30 por ciento más de inversión de la Ciudad, todas las ubicaciones de Providence Community Library (PCL) podrían estar abiertas seis días a la semana y con horario de domingo en algunos lugares. Durante esas horas extendidas, la biblioteca podría aumentar las visitas para los clientes por un 65 por ciento mas, proporcionar un aumento de 150 por ciento en los lugares del programa para niños en edad pre-escolar, y proporcionar 2,000 horas adicionales en el espacio de la sala de reuniones para grupos comunitarios. Las computadoras, el WiFi y el equipo del fabricante estarían disponibles por 200 horas adicionales cada semana. Todo es, y seguiría, siendo gratis.
La investigación muestra que el retorno de la inversión para bibliotecas como Providence Community Library es de $5 por cada dólar gastado, y por veces, mucho más. #MoreHoursforPCL proporcionará un beneficio real e inmediato a cada vecindario con una ubicación de PCL. Siempre, la misión de la biblioteca respalda a muchos objetivos importantes de la Ciudad de Providence.
Firme la petición para apoyar #MoreHoursforPCL. También, puede ayudar en esta campaña haciendo una llamada telefónica a la oficina del alcalde Jorge Elorza (401) 421-2489 para pedirle que distribuye más fondos a Providence Community Library (PCL). Si usted quiere aprender mas de esta encuesta, visite a cualquier ubicación de PCL para obtener más información en español o en ingles.
Muchas gracias.