Math 54 Grade Change
40
signers.
Add your name now!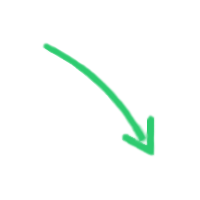 40

signers.

Almost there!

Add your voice!
Maxine K.
signed just now
Adam B.
signed just now
College is the gateway for learning in pursuit of a career. UC Berkeley prides itself on delivering one of the best educational programs in the world. It excels mainly in mathematics and sciences. In fact, UC Berkeley is widely considered the number one university worldwide in terms of math departments. It is no wonder why so many students are attracted to such a prestigious institution!
This last semester (Spring 2015), about 400 students took Professor Wodzicki's Math 54 course on linear algebra and differential equations. Math 54 is a hard course in of itself. It is a challenge that many students have to face on the path of pursuing a specific major. The average math grade across the entire department is around a B-. Unfortunately for the majority of students, a poor grade in one course can heavily impact their prerequisite GPA's in a negative manner. This is the case especially for those pursuing a Computer Science or any engineering type of major.
It is unfortunate to see so many students' futures jeopardized in terms of declaring their major just by this one poor grade. The main issue with grades from Professor Wodzicki's Math 54 course is the fact that their is popular opinion that they are unfair; they (grades) do not fairly reflect our knowledge of the course content.
Professor Wodzicki's midterms and final did not give students a chance to show a well-rounded understanding of the course material. This was especially the case when it came to the linear algebra topics. As a professor of the upper division course for linear algebra (113), Professor Wodzicki likely did not take into consideration that this is a lower division math course and such a high level of understanding equal to that of his upper division honors linear algebra course should not be expected from students in Math 54. Additionally, if you reference Professor Pachter's midterms from Spring 2015, you will notice that his exam content fairly tests ALL content from the given material of the course and is not too focused on the theoretical aspects of each topic. Do not get me mistaken that a theoretical knowledge of the course topics is required but emphasizing them to such a GREAT extent over other aspects of the course is unfair to students.
On top of the fact that Professor Wodzicki did not fairly test our knowledge of the course content, he set the curve to a low C. Firstly, take into consideration that it has been understood from reliable sources that Professor Pachter curved his Math 54 lecture from Spring 2015 to a B+. This is an unfair treatment of those who had to end up taking Professor Wodzicki's Math 54 lecture due to schedule constraints, late telebears appointments, being a student athlete etc. This further lowers the grade of students who were tested with unfair material. According to schedule builder as well, the average grade in Math 54 for the past eight years has been a B; therefore, it should be expected that Professor Wodzicki at least hold the curve to this standard, regardless of the fact that this is his first time teaching this course.
As students from Professor Wodzicki's Math 54 lecture, we ask that the math department consider the way students' grades turned out from this class as a result of unfair content on exams and the low grade to which the curve was set. We hope that the math department will do us justice by reevaluating our grades and ensuring that each and every student from the course receive a grade that is the most accurate reflection of his or her understanding of the course material.