We want Matenrou Opera come to Singapore / South East Asia
25
people have signed this petition.
Add your name now!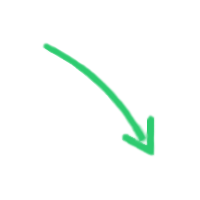 25

people

have signed.

Add your voice!
Maxine K.
signed just now
Adam B.
signed just now
Visual Kei J-Rock Singapore (VRockSpore) is being set up with the aim to unite all VKei/Jrock fans in Singapore.
Twitter: @VRockSpore
Facebook: A9 Unoffical Singapore (undergoing changes)
This petition is set up to full fill the wish of certain band fan base with the hope to gather more signature so that we can submit the statistic to event organizer to notified them that the band have enough fans for them to bring the band in Singapore for a one man show.
For the first two petition the band that we are aiming to bring in will be ~~ Matenrou Opera & TheGazette…
Band Petition - MATENROU OPERA
Matenrou Opera have been to USA & EUROPE for tour & events, for this year or next year we hope they can come to Asia to do a one man show. If Event Organiser can bring them in Singapore, their fan base not only Singapore however from other part of South East Asia ..http://matenrou-opera.jp/ Indonesia Malaysia Thailand will be able to fly in to Singapore to join the concert.
South East Asia fans of Matenrou Opera if you guys really wish to see them here in Singapore do take part in this petition.
Band Info:
Year Active: 2006 – present
Origin: Japan
Genes: Symphonic metal, metal, progressive, alternative metal
Members:
Sono – vocals / Anzi – guitar / Ayame – keyboards, keytar / Yo – bass / Yuu – drums
Matenrou Opera (摩天楼オペラ) lit. 'Skyscraper Opera' is a Japanese Visual kei rock band. The band was formed in 2007 by Sono and Yuu who were previously the vocalist and drummer of Jeniva. Their first maxi-single was on the OFFICE A to Z label. "Alkaloid Showcase" was released on May 4th, the same day as their first concert, but the single sold out before the concert began.
In 2008, after joining the label Sherow Artist Society, the single "Ruri Iro de Egaku Niji" hit number 11 on the Oricon Indies Chart; the EP Gilia hit number 7 and was also released in Europe. Matenrou Opera toured through Europe with Versailles from the end of March to the beginning of April 2008
Albums, Eps & Singles
GILIA (May 14, 2008)
ANOMIE (June 24, 2009)
Abyss (December 22, 2010)
Justice (March 7, 2012)
Kassai to Gekijou no Gloria (March 6, 2013)
AVALON (September 3, 2014)
Chikyuu (January 20, 2016)
* alkaloid showcase (May 4, 2007)
* sara (live-distributed only, October 30, 2007)
* Ruri iro de egaku niji (March 5, 2008)
* Spectacular (September 24, 2008)
* LAST SCENE (December 17, 2008)
* acedia (March 25, 2009)
* Eternal Symphony (live-distributed only, July 23, 2009)
* Murder Scope (December 16, 2009)
* R (live-distributed only, February 24, 2010)
* Genesis/R (May 17, 2010)
* Helios (July 6, 2011)
* Otoshiana no Soko wa Konna Sekai (October 19, 2011)
* GLORIA (October 3, 2012)
* Innovational Symphonia (December 5, 2012)
* Orb (December 4, 2013)
* Tonari ni suwaru taiyou (July 23, 2014)
* Chimaishou (October 29, 2014)
* ether (April 8, 2015)
* BURNING SOUL (October 21, 2015)
-The Elements- TOUR 2016 schedule
2016/3/6 (Sun)
Kashiwa PALOOZA
OPEN 17:30 / START 18:00
2016/3/13 (Sun)
Sapporo cube garden
OPEN 17:30 / START 18:00
2016/3/15 (Tue)
Morioka Club Change WAVE
OPEN 18:30 / START 19:00
2016/3/17 (Thursday)
Sendai darwin
OPEN 18:30 / START 19:00
2016/3/19 (Sat)
Koriyama HIPSHOT JAPAN
OPEN 17:30 / START 18:00
2016/3/20 (Sun)
Mito LIGHT HOUSE
OPEN 17:30 / START 18:00
2016/3/31 (Thursday)
Niigata Live Hall GOLDEN PIGS RED STAGE
OPEN 18:30 / START 19:00
2016/4/2 (Sat)
Nagano CLUB JUNK BOX
OPEN 17:30 / START 18:00
2016/4/3 (Sun)
Kanazawa vanvan V4
OPEN 17:30 / START 18:00
2016/4/9 (Sat)
LiveHouse Hamamatsu window frame
OPEN 17:30 / START 18:00
2016/4/10 (Sun)
KYOTO MUSE
OPEN 17:30 / START 18:00
2016/4/12 (Tue)
Hiroshima Cave-Be
OPEN 18:30 / START 19:00
2016/4/14 (Thursday)
Matsue canova
OPEN 18:30 / START 19:00
2016/4/16 (Sat)
Kumamoto B.9 V2
OPEN 17:30 / START 18:00
2016/4/17 (Sun)
Fukuoka DRUM Be-1
OPEN 17:30 / START 18:00
2016/4/19 (Tue)
Matsuyama SALONKITTY
OPEN 18:30 / START 19:00
2016/4/29 (gold holiday)
Nagoya CLUB QUATTRO
OPEN 17:15 / START 18:00
2016/4/30 (Sat)
Umeda CLUB QUATTRO
OPEN 17:15 / START 18:00
FINAL !
2016/5/4 (Wed)
EX THEATER ROPPONGI
OPEN 17:15 / START 18:00
Music Video : Pandora
Regards
Visual Kei J-Rock Singapore Community