Human Rights Abuses at Indo-Bangladesh Border
45
people have signed this petition.
Add your name now!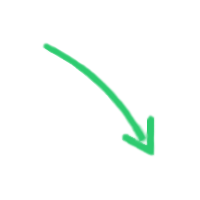 45

people

have signed.

Add your voice!
Maxine K.
signed just now
Adam B.
signed just now
To To
Mr. Manmohan Singh Ms. Sheikh Hasina
The Prime Minister of India The Prime Minister of Bangladesh
Prime Minister's Office Prime Minister's Office
Room No. 152 Old Sangsad Bhaban
South Block Tejgaon, Dhaka-1215
New Delhi Bangladesh
Banglar Manabadhikar Suraksha Mancha (MASUM) closely watching out the recent developments and improving bilateral relation between the countries that encourage us to divulge the deteriorating human rights situation in both the countries. In this regard we want to draw your attention on the issues and demand immediate effort to minimize the ongoing onslaught on the populace living along the Indo- Bangladesh border and protection of their rights guaranteed by Constitutions and legal frames of both these countries. India and Bangladesh initiated talks aimed at strengthening their ties by reaching an accord to jointly combat terrorism, organized crime and drug trafficking, and agreeing to cooperate on prisoners and criminal law. But we can obviously opine that one major thing is an absolute absent in their agenda; the rampant human rights violation of the citizenries of both the countries by their forces; while in both the countries the victims are the marginalized communities of two countries and cooperation on prisoners and criminal laws are all deficient components for the talks and myriad incidents are going on unchecked and unattended. As all of we know that the basic flaws regarding the same is; first and foremost that the persons engaged with protecting border have indulgence with smuggling and trafficking, both BSF and BDR are involved with every entry and exit from other countries without proper documents after changing hands of mere 100 to 500 hundreds of rupees or takas.
The illegal activities such as smuggling, human trafficking and illegal migration can not be restricted by the barbed wires only while the persons responsible for minimize or end the illegal smuggling and trafficking of human beings are all connived with these acts and personnel posted in both sides of the border having relation of 'fraternity' and hands in glove because crores of rupees/ takas are involved with these illegal activities and highest echelon of administration and protecting forces from both the sides are involved with these acts. It is an obvious fact. The academics and researchers on human trafficking and our own experiences only confirmed the pits. The bordering area happens to be the source, transition and destination for the victims of trafficking, specially women and girl children for flesh trade and other forms of slavery.
The South Asian neighbors will speed up verification of the nationalities of prisoners in their jails and enable repatriation of people who have completed their sentences, as told by the home secretaries of both the countries. Indian and Bangladeshi officials will also assist each other legally in criminal matters. But the issue was unattended one and our experience shows, the issue of detained prisoners in Indian and Bangladeshi prisons after completing sentences or period of conviction is requiring immediate attention from both the countries, what we have demanded for long. Till now hundreds of such prisoners are languishing in Indian and Bangladeshi prisons. It is not only shows the indifference of both the countries but exemplify the callous and insensitive attitude of the countries. The missing political will can not be established with trumpeting concern only, it deserve actions in appropriation. Settlement of boundary disputes will be expedited and both the nations will help each other in this context, as governments decided but realities are often shaking the humane conscience, Bangladesh and India have hundreds of exclaves and enclaves and States are quelling the actual position and engaged in disagreement on extending the citizenship rights to these nowhere people. In all these cases the marginalized populace living under extreme non deliverance without any state guarantees as they are non citizen for both the countries and this is persisting for decades. We feel that immediate need of the hour is to accept the populace living in enclaves and exclaves in according to the jurisdiction of the countries and should be upheld their wish in which country they want to be a citizen, according to the Article 1 of International Covenant on Civil & Political Rights as well as International Covenant Economic, Social & Cultural Rights. Both the countries are party of these covenants.
We undersigned sincerely demanding immediate attention from your good offices to mentioned concerns and issues with a proactive intention to solve these issues.
Links