Masks must not be mandatory
10
people have signed this petition.
Add your name now!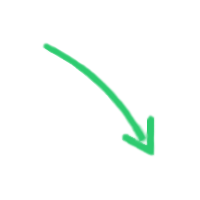 10

people

have signed.

Add your voice!
Maxine K.
signed just now
Adam B.
signed just now
As we all know following on from making masks mandatory on public transport, masks are now being made mandatory in shops. I am concerned that our government will gradually implement stricter and stricter measures so that eventually we will never be able to go anywhere without a mask! They claim masks are necessary to protect others but I am skeptical that the masks that we are being told to wear offer any protection either to the wearer or to anyone else.
I feel this is just a draconian measure that is being implemented to simply see how much they can get away with when it comes to taking away our freedoms. The disease is not as deadly as first feared and has been on the wane for months now with shops reopening without further outbreaks so why introduce this measure now? In anticipation of a future winter wave? Well then we must also be concerned about further restrictions on our freedoms. What next? Make them mandatory in gyms and parks or anywhere in public. So we can no longer enjoy the fresh air that we take for granted. If masks are so effective at protecting others then there are a number of other measures that should also be taken in order to protect others from harm
BAN excess drinking in pubs. Don't they realise being too drunk can lead to higher rates of violence which will inevitable puts other people at risk! Wives are also at risk from abusive husbands
BAN smoking in all settings. Don't they realise that not only is the person destroying their own health but their second hand smoke is also putting other people's lives at risk!
BAN all purchase and stockpiling of highly processed sugary food and drinks e.g coke, biscuits and sweets. Also close down fast food franchises like McDonald's and Burger King. These outlets are responsible for killing millions worldwide through indirectly inducing heart disease and cancer
BAN all forms of cars and public transport. Walk and cycle everywhere. Don't they realise all the traffic on the roads is leading to increased air pollution which overwhelms NHS in the long term due to chronic lung damage! It also leads to increased risks of deaths from accidents
There are so many situations in life that can a pose a risk to others. Unless action is taken to combat these then this whole thing is illogical and a farce! We were given a mouth to breathe in fresh oxygen and to speak our truth. Having it restricted behind a mask is unnatural and a sign of submission. A sign that we are meant to remain silent. Imagine having to wear a mask while running on the treadmill in the gym? Would you want your child to go to school wearing a mask for hours on end?? We will be transformed in to a world where we cannot see other people's joy or smiles the experiences that make all of us human.
I will not consent to the wearing of masks everywhere we go especially these normal face coverings and cloth masks that have no scientific evidence for protection behind them and If you believe the same thing then please pass this on to as many people as possible. We NEED to take action now before it is too late