Mask to Stay in Class - Riverside Beaver
25
people have signed this petition.
Add your name now!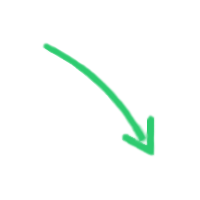 25

people

have signed.

Add your voice!
Maxine K.
signed just now
Adam B.
signed just now
We all want to do what is best for our children. Lately the decisions we have had to make are both highly personal and emotionally charged. As we learn more and conditions change, our level of comfort with situations may also change. Expert recommendations are also evolving as COVID cases are assessed across the country. This petition is signed by those in the community who would like to express concern with the decision to go against expert guidance in the 2021-2022 school year.

We are asking that the Riverside Beaver County School District review the non-bias research provided, and reconsider ways to mitigate the risk of spreading COVID among our children, the community, and potentially allow us to keep our kids in person this year.

——————————


THE DECISION TO MASK
Experts urge masking to slow the spread
Current recommendations from the American Academy of Pediatrics, the CDC, and the PA Department of Education recommends that anyone who is not vaccinated should wear a mask indoors to prevent the spread of COVID. Additionally, those who are in harder hit areas or are immune compromised are advised to follow the masking guidelines as well.
AAP - COVID-19 Guidance for Safe Schools
https://services.aap.org/en/news-room/news-release...

CDC - Guidance for COVID-19 Prevention in K-12 Schools | CDC
https://www.cdc.gov/coronavirus/2019-ncov/communit...
PA Department of Education
https://www.education.pa.gov/Schools/safeschools/e...


Children should not be making this decision

The decision to make masks optional means that children will be making the decision on their own. It is not likely that a child under 12 will wear a mask while their friends are not, no matter what their parents tell them. Children who are at high risk or have family members at risk are likely to be singled out for wearing a mask.


In person learning
We know that in person learning is vital to many of our district's children for various reasons. Food security, supervision, socialization, learning needs, and mental health. If we want to keep the kids in school as much as possible, we should try to slow the spread of COVID by requiring masks for all.


Masking is a 2 way street
Unfortunately, this is not a "live and let live situation." People who are unknowingly infected and choose not to mask, are likely to spread COVID to others. A person's mask protects others as much as it protects them. Some children may comply, but the risk will still be great in a classroom all day, with one sick / unmasked child.
CSC Masks - Masks Protect You & Me | CDC
https://www.cdc.gov/coronavirus/2019-ncov/your-hea...
The science of mask wearing
https://www.pnas.org/content/118/4/e2014564118
Many have concerns about the safety of masking due to a handful of studies that have since been retracted. John Hopkins discusses common Myths.
https://www.hopkinsallchildrens.org/ACH-News/General-News/Myths-about-Masks-and-Other-Coronavirus-Facial-Cov




Can masking potentially prevent mandatory vaccination?
I believe many of us agree, the choice to vaccinate yourself and your child with something so new and unknown is very personal to each persons situation. By using the more non-invasive measures that worked for us last school year such as masking, we can potentially forgo more extreme mandates.
——————————
HEALTH RISKS IN CHILDREN

Kids are not immune to COVID
Though COVID hospitalizations and deaths are much rarer in children than adults, we are now learning that children are more likely to suffer from what is known as "Long COVID." This condition can include a wide range of symptoms, from severe fatigue, pain, cognitive and neurological disfunction, cardiac and vascular involvement, rashes, fevers and potential disability.

"Evidence is also emerging about the long-term effects of COVID-19 on young people, experiencing long-term effects, many months after the initial infection.""
https://www.aamc.org/news-insights/children-covid-19-and-vaccines


Long COVID is a large risk, developing in nearly a quarter of cases

"These post-COVID conditions can last for months— according to one study, and may be experienced by 10 to 30 percent of COVID-19 patients."
A Detailed Study of Patients with Long-Haul COVID
https://s3.amazonaws.com/media2.fairhealth.org/whi...
Guidance on "Long COVID" as a Disability Under the ADA, Section 504, and Section 1557
https://www.hhs.gov/civil-rights/for-providers/civ...
Long COVID in kids
If half of our elementary school students contract COVID (~600 total students, half being 300 kids) and even just 10% develop long COVID (estimates are closer to 20%+), that is 30 kids who are potentially disabled for an unknown amount of time.
https://erj.ersjournals.com/content/early/2021/06/...