Mask Choice at SCS!
175
people have signed this petition.
Add your name now!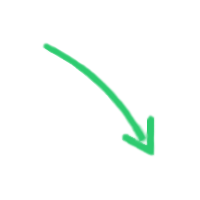 175

people

have signed.

Add your voice!
Maxine K.
signed just now
Adam B.
signed just now
*unfortunately our change.org petition was taken down. From mandates, to censorship, to preventing worship...baby steps. SO PLEASE SIGN AGAIN!
Dear Mr. Johnson and SCS Board,
We would first like to thank you for the hard work, planning, and determination it took to make the bold decision to open our school in person and on time in this unprecedented year of Southwest Christian's history. We are proud and appreciative of the fearless leadership that was required to make such a decision, especially when so many other schools across the country were not privy to the same.
With that said, we are writing to express our on-going concern in regard to the mandatory mask mandates during school hours.
As parents, we are reasonably asking for the following:
1) We would like for our voices to be heard, acknowledged, and considered in the decisions you are making that affect not only the physical health of our children in regard to learn-term mask-wearing, but their emotional and spiritual well-being as well.
2) We are asking for either a school-wide parent meeting to address our concerns with you and our board members in person, or by way of Zoom if necessary. A school-wide parent-survey is also easy to accomplish in conjunction with a meeting or as a stand-alone option in order to gain understanding and insight into where we stand as parents in regard to mandatory mask-wearing.
3) We are asking for mask wearing to be optional in the classrooms as the students are already "socially distanced" (even if it is deemed necessary to wear them when walking around the hallways).
4) We are also asking for knowledge so that as parents, we can know what the school's goalposts are for the eventual complete and total removal of masks. For example, "If X is reduced to _____ , then X goal is reached." Just like the flu, it will likely never completely go away, but we have learned to live with the flu with its yearly risks.
*****************
As parents, we are willing to take—and have taken over the last year—responsible measures to ensure health and safety protocols at the school such as sanitizing, hand-washing, personal space, self-screening our students before leaving for school, etc. Against our better judgment, we have even submitted our children to mask-wearing all day (for a time) in order to have some semblance of normalcy in the classroom this year. But now, a year after "15 days to slow the spread," we have serious concerns about the deleterious effect that these masks—which do nothing to contain the minute particles of the Coronavirus (as clearly stated on the box)—will have on our children.
We understand that some families may still be more cautious, or even fearful, or for any number of other reasons may still choose for their children to wear masks. We believe that it is their right to be able to have the choice for their child to wear one if they so choose. However, we also believe that those of us who choose not to have our students wear a mask all day out of health and emotional well-being concerns should also be given that freedom of choice.
The required mask mandates go far beyond how God created us to live and breathe freely—even in the midst of a "pandemic." Never before in the history of the world has such a thing ever been asked of humans. It's very nature has been completely demoralizing, and as parents we truly feel the heavy spiritual weight that has been placed upon our children over the last year. We must recognize Satan's hand in such universal, global efforts which have never before been a requirement as a subtle attempt to push the masses toward a global, One World Government where we will undoubtedly lose many personal freedoms we currently enjoy. We know what the Bible says will eventually come with this anti-Christ agenda. We must be wise to recognize the time and season we are living in biblically.
We are created in God's image, and these masks hide the very image that makes us all unique—the very image that Satan has tried repeatedly to "steal, kill, and destroy" by any means possible. Our students are not in a surgical, sterile environment where masks were originally intended to be used—they are in school where some may go weeks without even washing them (which adds a completely different set of unsanitary issues to the mix).
As multiple studies have shown* and with the agreement of many thousands of doctors across the globe who have spoken out against the mask agenda, they simply don't work against this virus. The very fact that these very scientists, doctors, and experts in their field have been silenced by main stream media should be a hint at the above mentioned agenda behind mask imposition. The good news is that there are now very effective treatments by way of Hydroxychloroquine, Ivermectin, and plasma therapies that DO work against Covid 19* (as some signing this petition can personally attest to), not to mention the addition of the access to the vaccines should people choose to vaccinate.
Knowing what we know now, the all-day mask mandates for our students go beyond reasonable expectations after dealing with this for an entire year and severely limit normalization, friendship, healthy relationships, an enriching education, and a sound spiritual life.
Methods that strive to promote safety but have a detrimental effect on a child's social and emotional development do not promote the health and well-being of the whole child as a Christian school should strive to do, nor does it follow Scripture.
As Psalm 91:1 so eloquently reads, "Those who go to God Most High for safety will be protected by the Almighty" (Psalms‬ ‭91:1‬, ‭NCV‬‬). We want our children to hide these words in their hearts and learn to draw upon them as sure and true when uncertainty and fear in life come calling.
Again, we are so grateful for your leadership and want to express our sincere thanks for making the decision to open the school on time and in person this year. We are so appreciative of all the hard work of our teachers and administrators to make this school year happen for our students. We understand that the decision to open was not made lightly. Thank you for taking into consideration our concerns and requests in regard to ongoing mandatory mask mandates at SCS.
Resources
Studies

—*This by far should be enough to end every single mask mandate: https://www.ncbi.nlm.nih.gov/pmc/articles/PMC7680614/
Abstract: Many countries across the globe utilized medical and non-medical facemasks as non-pharmaceutical intervention for reducing the transmission and infectivity of coronavirus disease-2019 (COVID-19). Although, scientific evidence supporting facemasks' efficacy is lacking, adverse physiological, psychological and health effects are established. Is has been hypothesized that facemasks have compromised safety and efficacy profile and should be avoided from use. The current article comprehensively summarizes scientific evidences with respect to wearing facemasks in the COVID-19 era, providing prosper information for public health and decisions making.
Conclusion: The existing scientific evidences challenge the safety and efficacy of wearing facemask as preventive intervention for COVID-19. The data suggest that both medical and non-medical facemasks are ineffective to block human-to-human transmission of viral and infectious disease such SARS-CoV-2 and COVID-19, supporting against the usage of facemasks. Wearing facemasks has been demonstrated to have substantial adverse physiological and psychological effects. These include hypoxia, hypercapnia, shortness of breath, increased acidity and toxicity, activation of fear and stress response, rise in stress hormones, immunosuppression, fatigue, headaches, decline in cognitive performance, predisposition for viral and infectious illnesses, chronic stress, anxiety and depression. Long-term consequences of wearing facemask can cause health deterioration, developing and progression of chronic diseases and premature death. Governments, policy makers and health organizations should utilize prosper and scientific evidence-based approach with respect to wearing facemasks, when the latter is considered as preventive intervention for public health.
—A cluster randomized trial of cloth masks compared with medical masks in healthcare workers
Conclusions: This study is the first RCT of cloth masks, and the results caution against the use of cloth masks. This is an important finding to inform occupational health and safety. Moisture retention, reuse of cloth masks and poor filtration may result in increased risk of infection. Further research is needed to inform the widespread use of cloth masks globally. However, as a precautionary measure, cloth masks should not be recommended for HCWs, particularly in high-risk situations, and guidelines need to be updated. https://www.ncbi.nlm.nih.gov/pmc/articles/PMC4420971/#__ffn_sectitle
—Mask deoxygenation—Preliminary report on surgical mask induced deoxygenation during major surgery https://www.ncbi.nlm.nih.gov/pubmed/18500410
Videos

https://www.youtube.com/watch?v=9RaBLKKXJt4
https://www.bitchute.com/video/ROYCudF2KZ89/
Articles
https://www.technocracy.news/blaylock-face-masks-pose-serious-risks-to-the-healthy/
https://www.technocracy.news/masks-are-neither-effective-nor-safe-a-summary-of-the-science/
https://thefederalist.com/2020/05/27/mandatory-masks-arent-about-safety-theyre-about-social-control/
https://www.thehealthyamerican.org/masks-dont-work
https://townhall.com/columnists/scottmorefield/2020/09/14/if-masks-work-why-dont-they-work-n2576139
https://www.readcube.com/articles/10.1007/s00392-020-01704-y
https://redstate.com/michael_thau/2020/07/31/sorry-no-masks-arent-harmless-n249388
https://www.ernestdempsey.com/bacterial-pneumonia-and-other-health-risks-of-wearing-masks-alarm-doctors/
https://cbs12.com/news/local/bacteria-is-growing-on-your-mask
https://www.msn.com/en-us/health/medical/bacteria-is-growing-on-your-mask/ar-BB1bagFN