Mask Choice 4 Clovis & Fresno Area Schools Petition
731
people have signed this petition.
Add your name now!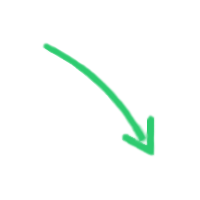 731

people

have signed.

Add your voice!
Maxine K.
signed just now
Adam B.
signed just now
As a parent, I am against my child wearing a mask for medical, social, and personal reasons and believe that my decision should be sufficient without a doctor's approval.
**********
We've seen it plenty of times over the past two years. Heck, we don't think they care to hide it anymore. Hypocrisy is now in plain site.
Whether it's:
Getting their hair done at a high end San Francisco hair dresser closed due to covid (Pelosi),
Dining out with multiple families being loud and obnoxious at the French Laundry in Yountville, California (Newsom),
Walking maskless in an airport while everyone else is masked up (Sen. Diane Feinstein),
150 Clovis Unified School District teachers getting together for a luncheon, completely unmasked with no social distancing, on August 5th ... and by the way just the next day pulling a waiver down for parents who want the CHOICE to unmask their kids, telling them to get a doctors note exemption (and if you get that then they make your kid wear a face shield and sit away from their classmates), or most recently...
Fancy Nancy Pelosi hosting an outdoor maskless with no social distancing fundraiser where the only ones wearing masks were the servants. The surfs. The plebes. The slaves.
And did you know 7,000 parents signed CUSD waivers? In about a week's time that the waiver was still up - WITHOUT a lot of marketing. The only marketing was word of mouth. Do you know how many Clovis students are in the district? 42,000.
So if 7,000 parents signed the waiver, and we estimate an average of two kiddos per parent (family), then that's representative of roughly 14,000-20,000 students in less than a week!
PLEASE SIGN THIS PETITION TO MAKE YOUR VOICE HEARD

And the board tried to compare apples to oranges saying ONLY 7,000 parents signed the waivers, so a clear short of the majority who wanted to unmask their kids. I know quite a few parents who didn't know and are just learning about it now, who would've signed it. Anecdotal but still.
Look, the jury is still out on whether masks work or not. You find arguments on both sides. All we're looking for is CHOICE. We don't want a mandate to wear masks, just like we don't want a mandate not to wear masks. CHOICE.
At the latest CUSD board meeting, one of the board members said (and I'm paraphrasing): "Just be happy that we're all going back to school...I don't understand why we're getting hung up on this mask thing." This was said by one of the doctors on the panel. This same Doctor was thinking out loud and said (again paraphrasing), "maybe we need to stop this at home...maybe all parents should get vaccinated." Look it up for yourself. The board meeting was recorded and up on YouTube.
They're now coming after your kids!!!
PLEASE SIGN THIS PETITION TO MAKE YOUR VOICE HEARD
However the studies and research out there right now about masks is quite upsetting...
Dr. Colin Axon found cloth masks are 500,000 times the size of viral covid particles. It's like trying to keep flies (covid particles) out with a chain link fence (cloth masks)!
We've had nurse friends who still got covid wearing an N95 mask in the respiratory ward...
The Journal of the American Medical Association says oxygen deprivation + high carbon dioxide intake result from mask wearing...
Parents sent used masks into a lab to get tested, you know what they found? Many things, but the top ones were: pneumonia, tuberculosis, meningitis, utis, and e-coli...
Stanford study results funded by the National Institute of Health found that facemasks are ineffective to block transmission of covid and actually can cause health deterioration and premature death...
There are kid masks being sold in stores that have the WARNING label on them: "may cause cancer". Cancer! What the heck is in the mask?
The American Academy of Pediatrics wants all kids masked until vaccination. Do you know who their biggest donor is? Pfizer. If they can mask your kids, piss you off, when experimental vaccine is finally available for your kids, then you'll FINALLY comply and get them the jab. How much more money do they make giving an experimental vaccine to kids?
Biden's top covid advisor went on CNN recently and admitted that the masks people are wearing "are not very effective at reducing any of the virus movement in or out."
They're now coming after our kids!!!!! Be an advocate for them. Stand up to these tyrannical people that are telling you what's best for your kids.
PLEASE SIGN THIS PETITION TO MAKE YOUR VOICE HEARD