TERMINATE M.A.R.T. CONTRACT WITH MASSHEALTH TRANSPORTATION AND PROVIDE A NEW TRANSPORTATION PROVIDER
199
signers.
Add your name now!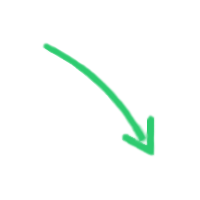 199

signers.

Almost there!

Add your voice!
Maxine K.
signed just now
Adam B.
signed just now
M.A.R.T. CONTRACT PETITION THIS PETITION IS TO HAVE MASSHEALTH, TERMINATE THERE CONTRACT WITH M.A.R.T., THE CURRENT MASSHEALTH TRANSPORTATION PROVIDER, AND SIGN WITH ANOTHER COMPANY TO PROVIDE MORE QUALITY SERVICE TO MASS HEALTH MEMBERS AND VENDORS. DAY AFTER DAY VENDORS OF M.A.R.T., (NOT ALL VENDORS)ARE FORCED TOUNCOMFORTABLY SQUEEZE2-3 CLIENTS IN ONE VEHICLE/TRIP, PICK UP CLIENTS LATE, DROP OFF CLIENTS LATE TO APPOINTMENTS, PICK UP CLIENTS FROM APPOINTMENTS LATE, AND HAVE TO TRAVEL FOR 30-60 MINUTES IN TRANSPORTATION VEHICLES AFTER A LATEPICK UP , JUST TO GET BACK HOME. VENDORS ARE FORCED TO CONTINUE THESE ACTIONS DUE TO THERE PAY RATE BY M.A.R.T.. IN ORDER FOR THESE VENDORS TO MAKE ANY MONEY THEY HAVE TO PUT 2-3 TRIPS IN ONE VEHICLE. THIS NOT ONLY AFFECTS MASSHEALTH MEMBERS BUT IT AFFECTS THE WAY THE VENDORS PROVIDE SERVICE. HOPEFULLY A NEW TRANSPORTATION COMPANY CAN OFFER BETTER RATES AND POLICIES FOR VENDORS SO THAT US MASS HEALTH MEMBERS DON'T HAVE TO SUFFER ANYMORE ! THESE TRANSPORTATION COMPANIES WORK SO HARD FOR SO LITTLE MONEY AND DONT GET THE CREDIT THEY DESERVE FOR THEIR HARDWORK!! IF YOU AGREE WITH THIS STATEMENT/PETITION, OR HAVE BEEN IN A SIMILAR SITUATION WITH YOUR MASS HEALTH TRANSPORTATION PROVIDER, JUST REMEMBER ITS NOT THE VENDORS FAULT, ITS M.A.R.T. POLICIES AND LOWPAY RATES. PLEASE SIGN. ONLY US MASSHEALTH MEMBERS AND VENDORS CAN MAKE A DIFFERENCE!!! THANKS FOR YOUR COOPERATION, AN WE CAN DO IT !

FYI- MassHealth Pays M.A.R.T. roughly $ 21.00 - $ 29.00 (Est.), for each ride provided to a MassHealth Member. M.A.R.T. pays our Transportation Companies between $5.00 -$10.00 per Ride. M.A.R.T. is taking advantage of these companies and us MassHealth Members suffer because these companies have to fill their vehicle with 5-7 clients per trip just to make a few dollars, which leads to late pick ups, late drop offs and a long time to get from point "A" to point "B", HOME...Every signature will Help. Thanks for your cooperation and effort!!!

* THIS IS YOUR CONSTITUTIONAL RIGHT TO SIGN A PETITION ! NOTHING CAN, NOR WILL HAPPEN TO YOUR PT-1 OR MASSHEALTH INSURANCE BY SIGNING THIS!!!

Richard C.
Sponsor
RICHARD C. MASS HEALTH MEMBER ACTIVE PT-1 / 7 DAYS A WEEK
Links