Accelerated Death. Nans story
1456
people have signed this petition.
Add your name now!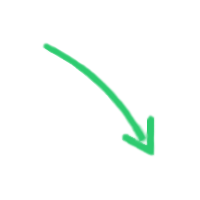 1456

people

have signed.

Add your voice!
Maxine K.
signed just now
Adam B.
signed just now
Please help us to get 1,500 signatures, to take this to Parliament. I want Justice for my Nan, so many questions unanswered. To protect the elderly and terminally ill. For tougher Safe Guards, instead of a tick box method for placing patients on this Pathway to death. To help raise awareness of exactly what is going on when your loved one is placed on this Pathway. 16.5% of Elderly patients died on this Pathway in 2009. The figures have increased greatly. Cost over Care? Please take the time to read the following, this is for Justice For Nan.
Nan was diagnosed on 25th October with cervical cancer it was Stage 2, no evidence of secondary cancer. She was referred to ST James Hospital, Leeds, she was due to commence Radiotherapy treatment on Monday 7th November 2011.
My Nan, was 82 years old, she had been diagnosed in May with early stages of Alzheimers and put on medication to boost her memory. she had days of confusion and days of normality. She lived with my Grandad and they lived completely independently, no carers etc. Nan was on very low pain medication, Tramadol and Paracetamol. The Tramadol caused terrible sickness so she had a visit from her GP on 4th Nov 2011. The GP gave her Fentanyl, which has very severe side effects, confusion , lack of appetite, drowsiness, not being able to walk and so on.
Sat 5th Nov 2011, Nan awoke feeling unwell and very confused, she was taken to hospital and had a water infection. I believe she was dehydrated her eyes were sunken and she had only been to dinner at my house a few days previous. Nan was given a chest Xray, this showed something in the chest area but medical staff were not sure, they said, she would have a CT Scan which would tell us more. I was certain all would be well as Nan had all her tests for cancer MRI etc on 25th Oct 2011 no secondary cancers it confirmed. Nan had TB twice when she was young and had suffered from chest problems all her life.
Tues 8th Nov 2011 Visited Nan, in a room all alone with the door shut no TV. She had been on this holding ward 4 days. The first thing I noticed was her nose seemed larger and she had always had a tiny nose. I thought see she was dehydrated, we could only visit for three hours a day and that was between two visiting times. I encouraged her to drink water. Spoke to a nurse and asked for anti sickness tablets and a a drip. I discovered she had been sick. She was given tablets but no drip.
Thurs 10th Nov 2011. Nan moved to another ward, I arrived to find Nan sat in a chair drinking tea, with her sister and Grandad and the Palliative Nurse who was arranging Transport to St James on Mon 14th Nov 2011. (a week late). Was still not happy with the way she was , we had still not seen a doctor. I called the Ward that evening and was told Nan had fallen out of her bed. The Staff Nurse said they had put the cot sides up on the bed. they had opened the curtains in Nans room so they could keep an eye on her. The nurse said they watched as Nan got her legs over the sides, she got to the nurses station before they could stop her. I was told a doctor would be called to sedate her. I said, I wanted to see a doctor in the morning not happy with the sudden change in Nan.
Fri 11th Nov. I arrived to find Nan asleep, a Nurse came to say clear fluids as she was going for her scan. Two more Nurses came to wash and change Nan, still she did not wake. Grandad arrived then the Doctor and a Junior Doctor. The doctor tapped Nan gently on the shoulder and said her name a few times. He then turned to us and said, I believe she is hours or days from death. he said they believed the cancer had spread to her bones and chest. he believed it was kinder to withdraw food and water, medication etc. The Doctor said if Nan woke , she would never be the same as she was before? It was called The Liverpool Care Pathway. We did not know at this point what that meant, we were in shock. How could this be, she only was diagnosed just over two weeks ago? A nurse came in with a tray with these sticks with sponge attached and some water, they looked like small lollies. Her jug and water was taken. We called for a priest, The Last Rites were given. Family arrived, Nan remained in a deep sleep. I asked the Nurse what was happening, she gave me a sheet of paper stating what the Liverpool Pathway meant. I asked for a drip, I was told a doctor would be coming in the morning and she would have a word. Nan awoke, she requested water so we gave her some, she asked for a cup of tea.
Sat 12th Nov The doctor came and spoke with my Mum and Uncles. They were told they believed the cancer was in her brain. It would be cruel to put a drip in and extend life by 24 hours? The Nurses were now giving Morphine directly into the stomach, also a medicine by liquid, Nan continued to drink and eat small amounts but she was getting weaker.
Mon 14th Nov I rang Nan's GP, I knew something was very wrong, the speed at what was happening, no tests to prove anything, I was very worried. The GP called me in the afternoon. GP was shocked he stated she was on low pain relief and she had no evidence of secondary cancer and was deemed able to have Radiotherapy to shrink the tumor and relieve the pressure. I was told the Cancer Consultant believed Nan would be able to walk better, the tumor was pressing on nerves, this was why she was not walking aswell. GP stated brain scan did not reveal Cancer but Alzheimers, also that as a doctor he found it very unlikely to be in the bones, as this takes a very long time. I called the hospital armed with all the facts. Staff Nurse said, you must stop calling these doctors. I asked for a meeting.
Tues 15th Nov 2011 I arrived at the hospital armed with questions. The meeting was with the Palliative Nurse and a Staff Nurse. I never received one answer that satisfied me, the truth was that they could not answer. I spoke to members of my family, they could see some of what, I was saying, but were too upset to listen. I called Nan's Cancer Specialist, left messages, no reply.
Wed 16th Nov 2011. Nan moved to a Hospice via Ambulance. Doctor told Grandad Nan has only days left. Nan has strawberries and ice cream, she ate and drank very well. Nan was still able to speak, she was still very confused and was seeing things. I went home and again looked at the side effects of the drugs. Morphine. the symptoms were due to these drugs and nothing else.
Thurs 17h Nov 2011. Nan getting very tired, she still had soup and ice cream and chocolates can hold her cup with help. still not eating enough to sustain her health.
Fri 18th Nov 2011. Nan woke and spoke a little. She wanted ice cream, we were told its best not to give it as she may choke? I thought if requested she was able to have it? Doctor came in the afternoon to put a Syringe Pump into Nan's Right arm. I knew what was coming, 24 hour sedation and pain killers, I had read so much. I was disgusted, Why does she need that I asked, she is ok as she is. The doctor asked, If I would like to talk, I said yes. I told him what I knew and that i believed it was Nan's Mental Health that was the concern. I believed that they deemed that Nan could not lay still for 20 mins for ten sessions of Radiotherapy. The doctor could not say with certainty the cancer has spread, they did not know for sure. What is she on the Pathway for then? The doctor could not comment. His job was to keep Nan comfortable and pain free. He told me the Midazalam numbed the senses in the brain. My Nan had rights she did not know what was happening, she could not think straight.
Sat 19th Nov. Nan Awoke asking for water, we gave her some, she wanted ice cream, this was denied to her. The last words she uttered to me were, "What the hell are they doing to me" ? She never awoke properly again.
Sun 20th Nov Nan wet through with sweat, asked Nurses to change her. She really pink in the face. She has her mouth wide open chin really down. awful to see. A catheter been put in, she had been using the commode up till this. Her hair was damp and matted, this was not dignified at all. they have increased the Syringe to 7.5 Midazalam and Morphine 10mg.
Mon 21st Nov Nan still fighting, her mouth still wide open, have been told no point in moistening her mouth anymore. She is wet through with sweat now, an awful smell around her. I put my head on her pillow and told her it was ok to go now. Could not stand to see her suffer this indignity anymore, it is horrific. Nan opened her eyes, she stared, no blinking,no response, her left eye was bright red and badly blood shot. One tiny tear appeared in the corner of her eye. I broke my heart, she was unable to do anything. We called a Nurse as when she inhaled she made a noise, this we were told meant she was in pain. More Morphine was administered via the stomach.
Tues 22nd Nov 2011. Nan's tongue purple. I asked the Nurse why we are not meant to do Nan's mouth. She said cause you can, told her we were told not to. She got a sponge lolly and put it in Nan's mouth and immediately Nan clamped down, her last fight for survival. She had not moved her mouth since Sat afternoon. We were horrified and powerless. Nan once again damp, she has not sweated as much, no fluid left in her. Nothing going into the catheter now. Nan's left side of the face very cold, the right side very warm. Nan has not had water for nearly four days. Kissed Nan and said Goodbye. I never saw my lovely Nan again alive. She died in the early hours Wednesday 23rd November.
Questions, No evidence of Secondary Cancer? Cancer Specialist thought Nan would benefit from Treatment? Why no follow up on the Xray? No drip- dehydrated? Why was CT cancelled? What grounds for the Pathway? What evidence of bone and brain cancers?Side effects of pain killers, Why were they not looked at? Why was the blood pressure and pulse normal, when we were told she had hours left? Why the need for the 24 hour pump to sedate etc? Why put her on a so called Care Plan, it is a death Plan and you die from severe dehydration? She ate more on the 10th Nov than she had in a while, so why the 24 hour pump when she seemed brighter? ***If you are still unsure we have medical letters from Cancer Specialist.* *Look at Hypercryptical- Liverpool Pathway read blogs with similar stories*Look at Morphine, Midazalam and Fentanyl, side effects especially in the elderly.* look at Daily Mail- Liverpool Pathway, L C P and the Liverpool Pathway, Chadwick Lawerence -Liverpool Pathway. The Daily Telegraph/Liverpool Pathway.
Links