Mariners Village's Petition
40
people have signed this petition.
Add your name now!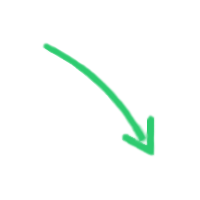 40

people

have signed.

Add your voice!
Maxine K.
signed just now
Adam B.
signed just now
erik@esring.com, marck@esring.com, msevero@gs1security.comaa, egarcia@gs1security.com, jwilson@bos.lacounty.gov
Mr. Severo, Mr. Alexander and team,
we are a growing group of concerned Mariners Village's residents who need your help.
Over the past couple of years, several issues have piled up, being ignored by the management team. We'd like to bring your attention to problems that are turning our community into a crime prone neighborhood.
In the past 3 weeks alone, there has been 4 police stand offs with guns drawn, 2 cars vandalized, 2 cars stolen, several complaints of excessive smoke from patios and numerous disturbances complaints, including loud parties with incidents of herds of intoxicated non-resident young people invading one of the pools after hours. Our Courtesy Patrol does not even respond anymore: they literally witness crimes in the parking garage and let it happen. We NEED leadership and the current management team is non responsive.
We ask for a general meeting with ES RING to discuss possible simple solutions to restore order, peace of mind (and YOUR complex's reputation) regarding the following on-going issues:
1 - SAFETY - Residents don't feel safe: word on the street is that THERE ARE NO CONSEQUENCES when stealing and breaking in at MARINERS VILLAGE. THIS IS VERY DANGEROUS and will attract more crime. Courtesy Patrol is not trained (nor paid enough) for dealing with it and quite possibly might be part of the problem.
2 - Smoke from cigars, cigarettes and weed infiltrates non smoking apts. Some residents smoke on patios (forbidden by the lease, but NOT ENFORCED). Many units of NON SMOKERS smell like cheap smoking hotel rooms.
3 - Air BnBs are allowed although they are in breach of the lease. THAT ALSO attracts unwanted situations. To our knowledge, some of those units have not been paying rent for months.
4 - Balcony and partying noise after 10pm is not being dealt with, so they will keep on happening. Groups of people now come TO PARTY at Mariners, because, well...again, there are NO CONSEQUENCES.
5 - Dog pee, feces and vomit on walkways in elevators and hallways are ignored for days.
There are several more issues, but this is a starting point for an open discussion on solutions.
Your mission is clearly stated on your web site (pasted here below), where ALL your properties are presented as 'exceptional living experiences'. Mariners Village used to be such place. We'd like to think it is still possible to make it at least a SAFE place.
Our mission is simple: to create exceptional apartment living experiences where our residents enjoy memorable communities with superior service and care that feels like home.
We are prepared to come to the table with practical proposals and legal advice. We have the best interest of all residents (AND YOURS) in mind and hope to come to an agreement that would save Mariners Village from becoming an undesirable community.
Respectfully,
Mariners Village Residents