Marijuana Legal in SC by Prescription
1393
people have signed this petition.
Add your name now!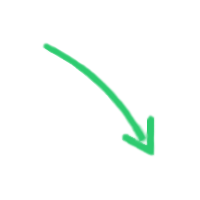 1393

people

have signed.

Add your voice!
Maxine K.
signed just now
Adam B.
signed just now
Do you want to see marijuana legal in SC? Wouldn't it be nice to go to a dispensary, a pharmacy or to a Doctors office and get a prescription and legally pick up marijuana, legally. No hassles! I want it legal for medical purposes, but for all you fine folks that like to smoke it just like some people like to drink beer, alcohol or smoke a cigarette's, it should be just as legal. I just received a letter from Senator Lindsey Graham, he wants to step up the DEA in our parts to put YOU in jail for a joint. This is insane and not worth our taxpayer dollars. Please sign this petition, so we can get it before congress and register to vote. Don't Vote Lindsey Graham or Governor Sanford who also has no intentions of legalizing marijuana, but want to put you in jail for it. I have severe Chronic Pain. Other people might have Cancer, Lupus, IBS, Crones disease, MS , Luekemia. Glaucoma, A.D.D, and thousands of other diseases that get extreme relief from marijuana. It would be nice for them to walk into a nice clean dispensary or Pharmacy and be able to buy Marijuana legally not from some seedy drug dealer. This petition will only be used to help legalize a plant that God made. He made it for a reason, to heal people and to calm the nerves of those who need it.This would also create thousands of well paying jobs. Imagine the revenue brought into South Carolina. Imagine being paid better, being able to spend time at home with your children or being able to afford vacation's because the money is going into your pocket. It will be nice. First, we must make sure we don't vote for the same people with the same old stale ideas's that arent' getting us anywhere. We need to be able to take our family time back into our hands. We are all over worked and underpaid. Please sign this petition, please drop Senator Graham an email telling him you are tired of being treated like we are suppose to police people and be hypocrites, when in fact, this plant was put on Earth by God and not by the Government. Let's get real. If your sick with a cold. Tea, lemon and honey help. Imagine, they tell you, you can't drink tea or use honey or lemon, that this is illegal, that would be ludicrious. Don't you think? So in the same fashion, let's say you are sick, with cancer, or you have a loved one sick with some terrible disease that is heart wrenching to watch. If you knew or know that marijuana will help them, within minutes, wouldn't you want to see them be able to obtain this medication? From a clean safe purchase, lets say, the health food store, the Pharmacy or a prescription from your doctor telling you which particular marijuana would be benefical?
That my friends is what I'm saying. I'm not for pushing drugs, alcohol or cigarettes or caffeine for that matter. i am however concerned with helping my fellow mankind.
You should be too. You never know when some illness strikes.
Thank you for listening, please sign this petition. It could be the difference between taking a prescription, that a drug company recalls after you had the bad side effects or worse, or saving your own life or someone you love by being able to use a natural herbal supplement.

Sponsor
www.Holywaterkabbalahproducts.com
Links