Gaza: End the Blockade, Let the Aid in
5569
people have signed this petition.
Add your name now!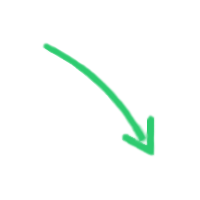 5569

people

have signed.

Add your voice!
Maxine K.
signed just now
Adam B.
signed just now
An Open Letter to Gordon Brown
We, the undersigned, call on Prime Minister Gordon Brown to urgently use all available diplomatic means to bring an immediate and unconditional end to the blockade of the Gaza Strip. A year after the assault on Gaza, in which almost 1,400 Palestinians were killed and more than 5,300 injured, civilians continue to pay a devastating price.
Israel's blockade of Gaza means the denial of a broad range of goods, which include food, industrial, educational and medical items, all deemed "nonessential", for a population who, after decades of occupation and now in their third year under blockade, are struggling to rebuild their lives in the wake of the widespread destruction. With critical reconstruction materials are not entering Gaza, the urgently needed rebuilding of medical facilities, homes and schools is impossible. A recent Medical Aid for Palestinians survey of the most vulnerable families in Gaza showed that a mere 2% had been able to repair their homes from damage incurred during last winter's bombardment.
Across the Gaza Strip, over 3,530 homes were completely destroyed and more than 2,850 severely damaged. Tens of thousands more homes suffered structural damage. Families now face the winter rains and cold surviving in tents or in the rubble of their destroyed homes. The blockade is directly compromising one of the people of Gaza's most basic human rights; the right to health. Israeli authorities continue to routinely, and without explanation, block or delay the entry of medical supplies and equipment, leaving hospitals less able to cope. As hospitals falter, patients seeking care outside the Gaza Strip are routinely denied exit for life-saving medical treatment; in just one month this year four people died while waiting for permission to leave.*
Outside the hospitals, a public health disaster looms: with no spare parts for maintenance or repair, water and sewage treatment facilities cannot function. The World Health Organisation reports that over 80% of Gaza's water is no longer safe to drink, while up to 80 million litres of untreated or partially treated sewage is being dumped into the sea daily.
The British Government has stated that Israel's blockade must end, recognising its profound impact on civilians. We welcome this statement, but it must be backed up by meaningful diplomatic action. We call upon the UK Government to make urgent representations to the Government of Israel and to redouble its efforts to bring about an immediate and unconditional end to the blockade of Gaza.
This letter has been signed by, amongst others:
Professor Ilan Pape
Professor Avi Shlaim
Ahdaf Soueif
Ben Elton
Alexi Sayle
Noam Chomsky
Jeremy Hardy
Baroness Helena Kennedy
Jeremy Corbyn MP<?xml:namespace prefix = o />
Esther Freud
David Morrissey
Richard Horton
Juliet Stevenson
Lord David Steel
Nadim Sawalha
John Williams
Jeff Mirza
David Calder
Sir Iain Chalmers
Chris Doyle
John Austin MP
Richard Burden MP
John McHugo
The Revd Stephen Griffith MBE
John Hemming MP
Imran Khan
Peter Kilfoyle MP
Clive Betts MP
Derek Wyatt MP
Michael Mansfield QC
Colin Breed MP
Dr Richard Simpson MSP
Pauline McNeill MSP
Please sign up below to calls for an end to the blockade of Gaza(no later than 18 January 2010), and donate to MAP to help the people of Gaza survive the winter, clickhere.
For more information about Medical Aid for Palestinians visit our website at www.map.org.uk
* United Nations Office for the Coordination of Humanitarian Affairs (OCHA), September 2009.
Sponsor
Medical Aid for Palestinians
Links