MAKE MANDITORY NATURAL LIFE SENTANCES FOR CHILD OBDUCTORS AND KIDNAPPERS AND PERSONS CONSPIRERS IN ALL STATES OF THE U.S.A. TO SUCH ENACT TOUGHER LA
22
people have signed this petition.
Add your name now!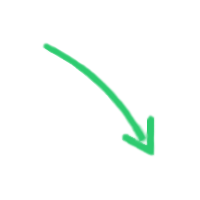 22

people

have signed.

Add your voice!
Maxine K.
signed just now
Adam B.
signed just now
MR PRESIDENT OF THE UNITED STATES OF AMERICA AND CONGRESS ALSO LAW WRITERS AND ALL CITIZENS OF THE U.S.A !

PLEASE ENACT MANDATORY NATURAL LIFE SENTENCE FOR CHILD ABDUCTORS AND KIDNAPPERS AND ANY PERSON THAT CONSPIRES WITH THEM IN THIS SERIOUS VICIOUS CRIME PREYING ON OUR CHILDREN AND VICTIMIZING THEM AND OUR FAMILIES , IN ALL OF STATES OF THE U.S.A.

IN A TIME WHERE DIVORCE RATES ARE ON A RISE AND IT IS SEEMINGLY APPARENT THAT ABDUCTION OF A PERSONS CHILDREN IS TOO AS WELL BY A FAMILY MEMBER AND OR VERY CLOSE FAMILY FRIEND ,PLEASE MAKE SAFE GUARDS THAT HOLD ACCOUNTABLE PERPETRATORS THAT USE THE SYSTEM FOR THE HORRIFIC CRIME OF KIDNAPPING AND ABDUCTION !

PLEASE ENACT TOUGHER LAWS ON CUSTODY AND TEMPORARY GUARDIANSHIP OF CHILDREN MINOR OR OTHERWISE AND WHERE IF A COURT IS USED AS A DEVICE TO KIDNAP/ OR TO TAKE AWAY CUSTODY FROM A BIOLOGICAL PARENT OR LAWFUL GUARDIAN IT IS TO BE AUTOMATICALLY A MANDATORY NATURAL LIFE SENTENCE FOR THE PETITIONER AND FOR THERE CONSPIRATORS
PLEASE! IF YOU THINK IT DOS NOT T HAPPEN ,YOU BETER THINK AGAIN IT HAPPNED TO ME IT IS NO ACCIDENTAL OVERSIGHT OR ERROR IT IS A VICIOUS CRIME AGAINST A CHILD AND THERE PARENT

PROPOSED (ABBYS LAW) WAS ABDUCTED VIA COURT DOCUMENT FILED SEPT 18 2008 IN POUGHKEEPSIE NY FAMILY COURT OF THE HUDSON VALLY

MAKE IT LAW THAT A COURT MUST CONTACT THE BIOLOGICAL PARENTS
( WHERE THEY ARE LIVING )
BEFORE GRANTING ANY CUSTODY OR TEMPORARY GUARDIANSHIP TEMPORARILY OR PERMANENT TO A PETITIONER FOR TEMPORARY TO FULL GUARDIANSHIP TO FULL CUSTODY . TO ENSURE WHAT IS BEING PETITIONED IS FACT AND THAT THE A PERSON KNOW AND FULLY UNDERSTAND OR IS TO BE COUNCIL-ED OF THE DECISION (ESPECIALLY IF A PERSON WITH A LEARNING DISABILITY OR OTHER LISTED IN THE AMERICANS WITH A DISABILITY IS INVOLVED .AND TO ENSURE THAT THE COURTS INTEGRITY IS PROTECTED AS WELL AND IT WILL BE A MAJOR DETOUR-ANT AS WELL FOR A FAMILY MEMBER OR FRIEND TO KIDNAP OR ABDUCT A CHILD !

PROPOSED (ANITAS LAW)
WAS ABDUCTED VIA COURT DOCUMENT FILED SEPT 18 2008 IN POUGHKEEPSIE NY FAMILY COURT OF THE HUDSON VALLY

MONEY SHOULDN'T BE A DE NILE OR DECISION TO GRANT ATTORNEY SUPPORT AND REPRESENTATION WHERE THE KIDNAP AND LIFE OF A CHILD IS CONCERNED SADLY THOUGH IT IS ( WHY IS THIS )
PLEASE MAKE MANDATORY COUNCIL AVAILABLE TO ALL BIOLOGICAL PARENTS OR LAW FULL GUARDIAN THAT SAY THEY CANT FINANCIALLY AFFORD AN ATTORNEY AND HAVE COUNCIL AVAILABLE FOR THEM OR A LIST OF ATTORNEYS WHO WILL MAKE SPECIAL ARRANGEMENTS TO PAY THEM AS THEY CAN, SO NO ONE GET'S A NO ATTORNEY HARDSHIP TO PROTECT THERE PARENTAL RIGHTS AND THERE CHILDREN.AND PROTECTS OUR CHILDREN FROM ABDUCTIONS AND KIDNAPPING BY AND FROM FAMILY MEMBERS GUARDIANS AND SO ON THROUGH THE MISS USE OF THE COURT SYSTEM


IN A TIME OF A MEDICAL CRISIS IN MY FAMILY I NEEDED HELP WITH CARING FOR MY 3 MINOR CHILDREN. I HAD TO TAKE MY WIFE TO BE HOSPITALIZED FOR PSYCHIATRIC REASONS AND I WORKED AWAY FROM HOME THEN MONDAY THROUGH FRIDAY AND WAS UNABLE TO AT THE TIME PROVIDE THE FULL CARE NECESSARY FEEDING GETTING THEM ON AND OFF THE BUS FOR SCHOOL THAT IT TAKES TO RAISE A CHILD , I HAD ALSO A DECISION AVAILABLE TO ME AND MY WIFE AND I COULD HAVE WENT TO HUMAN SERVICES AND GOTTEN SET UP WITH A EMERGENCY DAY CARE PROVIDER AND GOTTEN MY JOBS SWITCHED AS WAS OFFERED TO ME AT THE TIME BY MY BOSS SO I COULD GET IT ALL WORKED OUT .
MY FAMILY OFFERED TO HELP ME OUT WATCHING THEM AND I ACCEPTED THE OFFER BEING MY GIRLS JUST SPENT SUMMER VACATION AT THERE HOME AND THEY SEEMED TO LIKE IT THERE AND MY FAMILY TOLD US HOW BEAUTIFUL AND PRECIOUS OUR GIRLS WERE WHAT A WONDERFUL JOB WE DID AT RAISING THEM AS WELL AS, HOW WELL BEHAVED THEY WERE AND SUCH A JOY AND PLEASURE IT WAS HAVING THEM AND HOW THEY COULDN'T WAIT TO HAVE THE GIRLS BACK TO VISIT. I CHOSE THEM THEN AT THE TIME AND NOW SEE AND FEEL MY CHILDREN HAVE BEEN ABDUCTED AND KIDNAPPED VIA USE OF THE COURT BY MY FAMILY THAT PETITIONED FOR TEMPORARY GUARDIANSHIP AS WAS ONLY MEANT TO BE AS IN A SITTER FOR MY CHILDREN DURING OUR CRISES ,( SO THAT OUR CHILDREN COULD BE ENROLLED IN SCHOOL TO CONTINUE THERE EDUCATION AS SCHOOL AS IT WAS GOING TO BE THAT TIME N AND IT WAS NECESSARY TO HAVE TO ENROLL THEM IN SCHOOL BY LAW AND ONLY IN CASE OF IN THE CASE OF MEDICAL EMERGENCY ONLY .THEY IN FILING STRIPPED ME OF CUSTODIAL RIGHTS AS WELL AS MY WIFE ( WHY WAS THIS ALLOWED ) I ONLY WORKED AWAY FROM HOME ? WHY WAS MY CUSTODIAL SAFEGUARD AS A PARENT ALLOWED TO BE STRIPPED FROM ME ? WHY WAS THERE FRAUDULENT ACT ALLOWED TO GO THROUGH THE COURT ,WHY IS THERE NO SAFEGUARD SET SO IF A PARENT IN MY POSITION CONTACT A COURT OR POLICE THERE'S A RUN AROUND OR TO BE TOLD THERE'S NOTHING I CAN DO IT HAS TO GO BACK TO COURT ? KIDNAPPING IS TAKING OUT OF A PARENTS CONTROL BY DEFINITION IN THE LAW .COM DICTIONARY !
(kidnapping
(also spelled kidnaping) n. the taking of a person against his/her will (or from the control of a parent or guardian) from one place to another under circumstances in which the person so taken does not have freedom of movement, will, or decision through violence, force, threat or intimidation. Although it is not necessary that the purpose be criminal (since all kidnapping is a criminal felony) the capture usually involves some related criminal act such as holding the person for ransom, sexual and/or sadistic abuse, or rape. It includes taking due to irresistible impulse and a parent taking and hiding a child in violation of court order. An included crime is false imprisonment. Any harm to the victim coupled with kidnapping can raise the degree of felony for the injury and can result in a capital (death penalty) offense in some states, even though the victim survives. Originally it meant the stealing of children, since "kid" is child in Scandinavian languages, but now applies to adults as well. ) MY FAMILY HAS TAKEN OVER MY CHILDREN S LIVES DENIED ME ACCESS TO SEE THEM AND FICTITIOUSLY CREATE ALLEGATIONS ECT ! BEEN TWO YEARS NOW I HAVE NOT GOTEN TO SEE MY THREE MINOR CHILDREN BEING FALSELY ACUSED ME AND US AS PARENTS VERBALLY OF NEGLECT AND OTHER EVER SINCE THEY FILED THIS PAPERWORK AND IT WENT THROUGH , I HAVE BEEN DENIED ACESS TO MY DAUGHTERS DOCTORS NAMES AND NUMBERS SCHOOL CONTACTS NAMES AND NUMBERS COUNCILORS AND PSYCHIATRISTS NAMES AND NUMBERS YET TOLD HERE SAY THEY( COUNCILORS ) WANTED OUR COMMUNICATIONS STOPPED AND MORE WHEN I BRING UP MY RIGHTS AS A PARENT, I WAS SIMPLY RETALIATED AGAINST WITH A LONG FALSE ALIGATION WHEN I TOLD THEM I FEEL THEY KIDNAPPED MY CHILDREN THEY CUT ME OFF FROM ALL CONTACT WITH MY CHILDREN WHEN I NOTIFIED THEM I WAS CONTACTING COURT AND AS I DID POLICE AND ALL TO NO AVAIL YET ( WHY )


(BENS LAW) PLEASE MAKE SPECIAL LAW THAT IF A PERSON SUCH AS MY SELF CONTACTS A COURT WITH THIS ISSUE THEY GET HEARD BY A JUDGE OR PROSECUTOR NOT JUST RAN AROUND .

PLEASE MAKE SPECIAL LAW THAT IF A PERSON LIKE MY SELF CONTACTS A LAW ENFORCEMENT PRECINCT THERE IS A LAW THAT WILL BE ABLE TO GET CHILDREN REMOVED FROM ACCUSED PERPETRATORS RESIDENCE AND MOVED TO SAFE PLACE TILL A RESOLVE BE MADE !
(ANNAS LAW) WAS ABDUCTED VIA COURT DOCUMENT FILED SEPT 18 2008 IN POUGHKEEPSIE NY FAMILY COURT OF THE HUDSON VALLY
HELP ME TO MAKE OUR WORLD A SAFER PLACE FOR OUR CHILDREN !
I HAVE 3 MINOR CHILDREN INVOLVED NO ONE SHOULD EVER HAVE TO ENDURE THE HEARTACHE ABUSE AND TERRORIST ATTACKS LIKE I HAVE RECEIVED OF THIS ORDEAL , AND I CAN ONLY IMAGINE THE ABUSE THERE PUTTING MY KIDS THROUGH .
HELP ME BELIEVE IN THE SYSTEM AND THAT IT IS PROVIDING SAFETY FOR OUR CHILDREN HELP ME BRING MY GIRLS HOME AND THESE PEOPLE TO JUSTICE THAT DID THIS
THANK YOU BENJAMIN MARTIN III M
I AM A PERSON A US CITIZEN WITH A DISABILITY I NEED YOUR HELP ALL OF YOU PLEASE HEAR MY PRAYERS !
Links