Mandatory labelling of GMO's in Canada
167
signers.
Add your name now!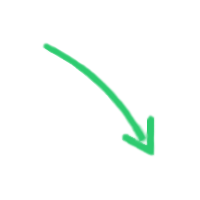 167

signers.

Almost there!

Add your voice!
Maxine K.
signed just now
Adam B.
signed just now
We demand the mandatory labelling of GMOs in Canada!
Please sign this petition for a more transparent food industry.
What are GMOs? 
T

hey are plants and animals which have been manipulated genetically:
genes from other organisms (often unrelated) selected f

or certain traits such as 
tolerance to pesticides 

or resistance to 

insects 

have been inserted into their cells. 
What GM foods are we eating in Canada? 
To date corn, canola, soy and sugarbeet are 

grown in Canada. Several other genetically 
engineered foods such as cottonseed oil, 

papaya, squash and milk products (BGH) are 
a

lso imported and found in many 

processed foods.  Other crops including alfalfa are 
under review and could be grown 

in the next few years. For more information and 
updates please visit the links posted 

on the side bar. 
What is the problem? 
The primary concern with GMO's is that their impact on the 

environment and on our 
health in still uncertain. Most research is done by the 

biotechnology companies 
themselves and could be biaised. Large amounts of pesticides 

are often required with 
GM crops and are harmful to wildlife and to humans, 

polluting streams 
and aquifers. Another concern is that pattented seeds are 

owned by a few large 
companies which can sue farmers and sell their seeds and 

pesticides at unreasonable 
prices. Contamination of non-GMO fields can occur and is a 

main concern, especially 
to organic farmers. GMO's present a threat to biodiversity as 

they promote 
monocultures of a few chosen crops, and, in the case of animals may lead to a decline
in wild populations. For instance GM fish could escape the 

growing 

facilities, 

invade 
wild species habitats and possibly outcompete them.
How to avoid eating GMO's? 
T

here is currently no legislation for the labelling of GMO's 

in Canada. Over 40 

countries 
have laws for the labelling of GMO's, why not us? 

Organic farming prohibits the 
use of genetically modified seeds or animal feed and so 

it is a safe way to avoid 
consuming GMO's.  See the link in the side bar for a guide to avoid 

GMO's. 
 This petition will be sent to our local Member of Parliament
in Burnaby, Peter Julian. Thank you for signing!
Links