Mandatory Testing for Repeat Drunk Driving Offender
35
people have signed this petition.
Add your name now!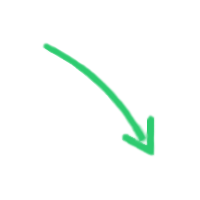 35

people

have signed.

Add your voice!
Maxine K.
signed just now
Adam B.
signed just now
PETITION TO MONITOR REPEAT DRUNK DRIVING OFFENDER For the public safety and the safety of her minor children we ask that the person documented in this petition be continually monitored with random alcohol screen testing as well as continue to keep the breathalyzer device now installed in her vehicle active and mandatory. We ask this of courts or court appointed representatives dealing with this person's case both in the Columbia SC area (where this subject, an attorney, resides within 2 blocks of an elementary school) and in the Charleston SC area where the subject awaits her next DUI hearing. We ask that all court representatives be made aware of the entirety of the subject's offenses. It is unreasonable that the court has not already demanded this and is unreasonable to put the subject's pride or arrogance about her ability to control this issue above the public welfare. We ask that the visitation of her children and her legal ability to drive be contingent upon this continual monitoring. This device has kept the subject and the public safe from reckless choices and we demand this be legally administered for the safety and security of all. Consider these signatures as well as those digitally produced and/or list of e mail addresses to qualify this demand by all participating in this petition.PLEASE include comments. The hosts will only make this petition available to court appointed or legal representatives dealing with this action.DISCLAIMER We nor the petition company are liable for, nor do we suggest that anyone having knowledge of the subjects name publish it. NOTE: you do not have to donate $ to site to have your signature recorded.
Subject's recent DRUNK OR DRUNK DRIVING HISTORY as is documented by arrest records, legal proceedings and/or affidavits:
✴ 2006 January Arrest for Disorderly conduct (alcohol use) at Governor's inauguration party
✴ June 2009 – vehicular collision. Children in car while driving impaired. DUI arrest #1
✴ July 2009 - Takes children to camp as a chaperone. Drunk while caring for her and other's children.
✴ September 2009 - Drunk while hosting a party, subject injures herself and has to be removed from the event. Taken to rehabilitation
✴ September 2009 Admitted to Atlanta Recovery Center – refused to complete treatment.
✴ March 2010 again driving children, DUI #2 (driving wrong way on road), after unsuccessful rehab
✴ October 2010 passed out while caring for a demented woman then drives
✴ Refused to admit drinking in the previously listed incident
✴ October 2010 admitted driving intoxicated with her child in the car. Child now aware of this behavior attempts to use code words to call for help
✴ Breathalyzer installed on her car December 2010; random weekly alcohol screens in place
✴ Positive urine alcohol screen December 2010.
✴ Spring 2011 Subject makes repeated demands to remove testing device from vehicle which is required by Court Order and spouse who now retains full custody
✴ November 2011 Subject sues spouse for full custody and the ability to remove all random monitoring and the vehicle installed breathalyzer which requires the subject to blow before starting the vehicle and requires another blow while being driven. During this period the subject has been seen driving another vehicle that does not have a monitoring device. Weekly random testing is still in place.
✴ DUI case pending in MT Pleasant SC
Sponsor
We are friends and neighbors who have experienced the tragedy of this situation first hand and wish for it to have a peaceful and permenant resolution. We feel strongly that this driver should lose the ability to choose to put all of us in harms way. We wish to ensure the safety of this driver, her children and the community. With this petition we will ask the courts to mandate that this driver be forced to continue the safeguards now in place.
Links