MANADV Houston Statement
Show your support by signing this petition now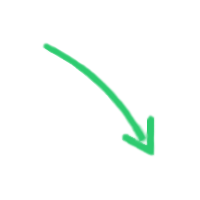 3

people

have signed.

Add your voice!
Maxine K.
signed just now
Adam B.
signed just now













As the Muslim Advocates Network Against Domestic Violence (MANADV) it is our tragic and heartbreaking duty to respectfully acknowledge the life and death of Sister Sadia Manzoor, her mother (Inayat Bibi) and daughter Khadija (may Allah elevate them to the highest status in paradise), as victims of Domestic Violence homicide in the Muslim community. While we mourn the horrific deaths of these three beautiful souls and pray for their acceptance in Jannah, we know they are not alone as victims and we dedicate ourselves again to continue in our much- needed work of spreading awareness, offering options, and creating resources for all those suffering domestic violence in our Muslim community. It is our responsibility as Muslims to open our eyes, mouths, and act in the face of this oppressive practice.
As advocates we know from our daily work and interactions with Muslims victims of Domestic Violence that the tragic events in the life of Sister Saida is sadly not uncommon. Domestic violence exists in our community, masjids, and organizations and unfortunately is often unintentionally supported by structures of power within our own faith tradition. Being a devout Muslim does not safeguard one from violence within their home. As in the life of Sister Manzour, Domestic Violence advocates know that the threat of serious violence is most elevated when victims finally seek a path to safety. Sadly however, when victims seek help even from religious leaders and Muslim organizations, they are belittled, their concerns minimized, perpetrators placated, and victims are left most vulnerable to the very violence they are desperately trying to escape. In this case, as in so many others, the perpetrator increased the intensity and lethality of his actions, with little protection provided to the victims, until he took their lives and his own. In this situation, as in many the violence spreads to the entire family children, in-laws, and the perpetrator himself.
This was a Muslim family, a teacher in a Muslim School, a sister, a grandmother and one of our own daughters that were killed. It is we as Muslims that are obliged to confront this atrocity as we are commended in our Qur'an, to fight oppression wherever it is found and to always offer protection to the vulnerable. We cannot continue to look away and blame "others", we cannot simply define the incident as one individual who is mentally ill, and we cannot ignore the root causes of domestic violence that are invented and supported by own our religious communities. What we owe to Sister Saida, her mother and daughter as well as the countless other victims is the recognition of their lives and stories as a truth in our community that must be addressed and the violence within our Muslim homes eliminated completely.
In the next months we ask you as an ummah to join with MANADV in seeking knowledge, deeply analyzing your individual and institutional responses to attitudes, beliefs and acts of domestic violence, address family based violence in your khutbas and community discussions, and reaching out to domestic violence experts in your local area to strengthen collaborations and commit to actively working towards violence free Muslim homes.

Surely we belong to Allah and to him we shall return
إِنَّا ِلِلَّٰهِ وَإِنَّا إِلَيْهِ رَاجِعُونَ,