We ask that you consider the following...
601
people have signed this petition.
Add your name now!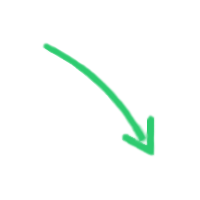 601

people

have signed.

Add your voice!
Maxine K.
signed just now
Adam B.
signed just now
Dear 50 cubes,
We would like to start off this letter by expressing our love for the game.
Here we present a series of concerns while also focusing on the future of the MALL WORLD and it's profit's. The following concerns has come up time and time again, not only in our discussions but in many of the fan groups corresponding to the MALL WORLD game.
-Our first concern is the cost of individual articles of clothing. (credits)
-Our second concern is the price of "PREMIUM COLLECTIONS"
-Our third concern is the removal of the "FREE SPINS"
-Our fourth concern is stores featuring only credit items
*We believe that by lowering the prices you will be able to reach persons of all income levels thus enhancing your profits and gaining the best advertising of all "WORD OF MOUTH" which is absolutely free!!!
*We believe that an individual item that costs more than 10 Mall Credits is not fair.
*We believe that premium collections are over priced considering we do not make any credits back in return.
*We believe that 15 credits is a fair price for PREMIUM COLLECTIONS and that we should make a 1 credit profit for each PREMIUM COLLECTION SOLD.
*We feel that the removal of the FREE SPIN is unfair, we would much rather have the FREE SPIN then the FREE PULL, this way we are able to spend our winnings on whatever item/items we may wish.
*We are against stores that only offer credits items, this is not fair to all players.
***We have also come up with a few ideas to increase MALL WORLDS profits without directly affecting it's players.***
1) Incorporate music into the game
-Let players select genre
-Play random music from that genre
-Offer link to a website in which they can purchase the song/album
-Collect a percent of the sales
***SEE THE GAME: "SONG POP" FOR AN EXAMPLE***
2) Advertising to regions other than the USA, many MALL WORLD players reside in countries outside of the USA.
3) Offer exclusive items, only available for a certain amount of time for Mall World Credits.
4) You could collaborate with "BRAND NAME" labels and sell brand name clothing for Mall World Credits.
5) By lowering the prices you will be able to market the game to people from all income levels and all over the world thus enhancing profits. We feel that by keeping the game too pricey that MALL WORLD is out of reach for some income levels and exclusive only to a small margin of the market. Some of your most loyal fans come from countries less fortunate than the USA, it is not fair to exclude them from the game because they can no longer afford to keep up.
We have collected the electronic signatures of many players that agree with the above suggestions. We greatly appreciate your time and consideration.
Yours sincerely, Andy Mall
Mall World players from all over the world and from all walks of life
ESPANOL:
RE: MALLWORLD

Querido 50 cubos,
Nos gustaría comenzar esta carta expresando nuestro amor por el juego.
Aquí les presentamos una serie de preocupaciones, mientras que también se centra en el futuro del Mall World y en su ganancia. Las siguientes preocupaciones ha surgido una y otra vez, no sólo en nuestras discusiones, pero en muchos de los correspondientes grupos de aficionados al juego Mall World.
-Nuestra primera preocupación es el costo de cada artículo de ropa. (Créditos)
-Nuestra segunda preocupación es el precio de "Colecciones PREMIUM"
-Nuestra tercera preocupación es la eliminación de los "Giros Gratis"
-Nuestra cuarta preocupación cuarto son las tiendas con artículos solo de créditos.
* Creemos que mediante la reducción de los precios ustedes serán capaz de llegar a las personas de todos los niveles de ingresos aumentando así sus beneficios y obtener la mejor publicidad de todos "boca a boca", que es absolutamente gratis!
* Creemos que una prenda o accesorio que cuesta más de 10 créditos es demasiado.
* Creemos que la recaudación de primas son caros teniendo en cuenta que no hacen ningún crédito a cambio.
* Creemos que 15 créditos es un precio justo para las colecciones de primera calidad o PREMIUM y que debemos hacer un beneficio de crédito 1 para cada colección PREMIUM VENDIDO.
* Creemos que la eliminación del giro en la ruleta es injusto, nos gustaría mucho más tener el giro y que pueda acumularse de esta manera podemos pasar nuestras ganancias en cualquier artículo y/o artículos que se deseen.
* Estamos en contra de las tiendas que ofrecen artículos sólo créditos, esto no es justo para todos los jugadores.
*** También hemos llegado con algunas ideas para aumentar al MALL WORLD beneficios sin afectar directamente a sus jugadores. ***
1) Incorporar la música en el juego.
-Deja que los jugadores elijan el género.
-Reproducción de música al azar de ese género
-Ofrecer un enlace a una página web en la que pueden comprar la canción y/o álbum
-Recoger un porcentaje de las ventas
*** VER EL JUEGO: "POP SONG" POR UN EJEMPLO ***
2) publicidad a otras regiones de los EE.UU., muchos jugadores de Mall World residen en países fuera de los EE.UU..
3) Ofrecer productos exclusivos, sólo para una cierta cantidad de tiempo para Créditos Mall World.
4) Se puede colaborar con "Marca" etiquetas y vender ropa de marca para Créditos Mall World.
5) La reducción de los precios que usted será capaz de comercializar el juego a personas de todos los niveles de ingresos y en todo el mundo por lo tanto, mejorar las ganancias. Creemos que al mantener el juego demasiado caro que Mall World está fuera del alcance de algunos niveles de ingreso y exclusivos sólo para un pequeño margen del mercado. Algunos de sus más fieles seguidores proceden de países menos afortunados que los EE.UU., no es justo para excluirlos del juego porque ya no pueden darse el lujo de mantenerse al día.
Hemos recogido las firmas electrónicas de muchos jugadores que están de acuerdo con las sugerencias anteriores.
Estamos muy agradecidos por su tiempo y consideración.
Le saluda atentamente, Andy Mall
Mall World jugadores de todo el mundo y de todos los ámbitos de la vida.