Malachi's Law Parental Alienation The Ultimate Hate Crime
75
people have signed this petition.
Add your name now!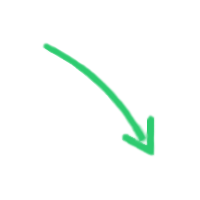 75

people

have signed.

Add your voice!
Maxine K.
signed just now
Adam B.
signed just now
Proposed solution…MALACHI'S LAW
We believe that Parental Alienation or PAS deserves legislative changes. Although we are weary of the overbearing enormity of big government, the tears of our children whom God stores in a bottle and the blood of our forefathers who died for our constitution cries out for change in the form of Malachi's Law. Please follow the link for a full explanation of Malachi's Law. In short, we believe the severity of the damage inflicted on our helpless, vulnerable children justifies criminalizing Parental Alienation or PAS to a minimum third degree felony with mandatory prison time.
Malachi's Bill is citizen's answer to unresponsive, corrupt family courts:
The bill will:
1. Design a "three strikes" for custodial parents who intend to subvert visitation with the non custodial parent and the child.
2. Visitation exchanges will occur at a location in the local police department. Each parent will identify themselves using a fingerprint scanner. Name, date will be recorded into a database.
3. Strike one. Custodial or non custodial parent does not show for the visitation exchange.
4. Strike two. Custodial parent does not show up for the visitation exchange. Child support obligations for the non custodial parent are relieved that month, and will resume the following month.
5. Strike three. Custodial parent does not show up for the visitation exchange, triggering a third degree felony for T.I.C.K – Tortious Interference Child Kidnapping. The State Attorney or Prosecutor will file charges on the custodial parent for T.I.C.K.
6. Exceptions will be made as necessary for health emergencies.
7. Immunity for State Attorneys, Attorneys and Judges will be removed if those parties fail to enforce T.I.C.K. Complaints for violations by any party including Judges and attorneys will be maintained in the T.I.C.K database, available as public information for no charge.
8. Non custodial parents who do not appear for parenting time at the exchange will trigger a 50% increase in child support for that month, since the burden of support will be on the custodial parent.
Malachi 4:6 (NIV)
6 He will turn the hearts of the fathers to their children, and the hearts of the children to their fathers; or else I will come and strike the land with a curse."