Prosecute offenders of animal abuse and puppy mills. Make puppy mills illegal! - PUPPIES ARE NOT PRODUCTS!
43
people have signed this petition.
Add your name now!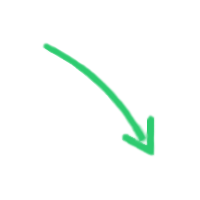 43

people

have signed.

Add your voice!
Maxine K.
signed just now
Adam B.
signed just now
Dear Minister,
As you know, Canada has one of the oldest animal cruelty laws in the developed world.  It was first enacted in 1892 and remains virtually unchanged since then.  Bill S-203 was passed in 2008 to amend the law but it only increased the penalties, leaving intact all the loopholes in the way offences are defined.  These loopholes continue to prevent the prosecution of many serious animal abusers.  Canada needs a law for the 21st century, not the 19th century.
Animal cruelty is a grave form of violence that must be addressed.  It is also a form of violence that is recognized in reams of authoritative, academic research as a precursor to violence against humans.  Why is the Canadian government unable or unwilling to grasp this?  We need a law that takes heinous crimes against animals seriously.
A bill that would make the necessary changes to Canada's animal cruelty law has been batted around by Parliament for the past decade and at one time had the support of all parties in the House of Commons as well as animal protection groups, animal use industries and veterinarians.  Unfortunately, it has been the victim of misinformation.  As a Canadian who cares about animals, I'm asking you to learn the facts about our animal cruelty law and bring forward amendments that will properly protect all animals from cruelty and abuse, while safeguarding important heritage activities including farming, hunting and fishing.
I ask you to think of all the animals that have been starved to death, burned in microwaves, beaten, bound and dragged behind cars. They need a law that will protect them from such heinous acts of cruelty.  Please, don't sweep this under the rug any more.  Bill S-203 was not the answer.  There is no point increasing penalties when so many serious abusers can't even be prosecuted, let alone convicted.  Parliament must stop playing politics with puppies.
Sincerely,
The undersigned urge you to take action to protect all animals from cruelty place strong legilations in effect that WILL prosecute offenders of animal abuse as well to create an Animal Offenders list .. so offenders are not allowed to own animals

PLEASE< YOU HAVE THE POWER TO STOP THIS INHUMANE ACT >>>YOU HAVE THE POWER TO STOP ANIMAL ABUSE
PLEASE PUT YOUR POWER IN TO AFFECT
PLEASE HELP US VOICE FOR THE SO MANY WITHOUT A VOICE

PLEASE END THIS CRUELTY
Links