MAKE PENGUIOON HAPPEN!!!
59
people have signed this petition.
Add your name now!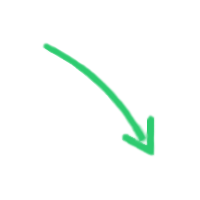 59

people

have signed.

Add your voice!
Maxine K.
signed just now
Adam B.
signed just now
We all loved the April fools update about PENGUIOON Board Game from the original Dragoon Kickstarter campaign. Let's make it real! If we get enough people to say they want it, then it could totally happen. Even some of the creator of Lay Waste Games want to do it. So let's spread the word and get those signatures.

https://www.kickstarter.com/projects/laywastegames...

Their Brief Intro:
The frozen tundra. Biting wind. Magnificent desolation. Home. Welcome to PENGUIOON! The inaction survival game of Penguins! Trudge across the frozen landscape! Sneak away with your opponents' egg!. Eat fish! Stay warm! The penguin with the most accumulated ice is crowned the Emperor Penguin! Stay frosty, my friends.
Their April Fools Explanation:
(They do have actual rules.)
In PENGUIOON, rather than playing as the typical ice brick, like in most games, you get to play as the actual penguin! PENGUIOON takes place in 5 and half phases:
1) The ice phase. This is where ice tiles show up. If ice is already there, more ice tiles are placed.
2) The freezing phase. This is where you briefly calculate the percentage of ice tiles placed based on the number of ice stacks and each penguin's approximate location. This determines your penguin's warmth meter.
3) The penguin phase. This is where invading penguin's try to steal your nesting location, as well as place more ice tiles.
4-5) Extra ice phases. Depending on the calculations from the freezing phase, one to two additional ice phases may occur if the wind chill factor is determined to have an angular momentum between .01 - .59. If this range is between .60 - .99, the last half of a phase occurs:
5.5) Glacial phase. During this half phase, all players lose half a turn during their next penguin phase.
During your turn, you have 2 1/3 actions. You must use at least 1/3 of your actions, or lose 2/3s of your actions over the next 8 rounds, rounded down.
Actions:
1/3rd of an action: place an ice tile
2/3rds of an action: place 1.5 ice tiles
1 1/3rd actions: remove a 1.75 of an opponent's ice tile The first penguin to reach absolute zero first comes in third place, and is determined to be the winner.