Fix the Imbalance!
14
people have signed this petition.
Add your name now!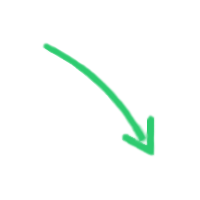 14

people

have signed.

Add your voice!
Maxine K.
signed just now
Adam B.
signed just now
For those who are unaware, CyberStep launched an unannounced update for Onigiri several weeks ago that had secretly changed a few things about the game, one of these things, was the nerfing of wands. This petition is in response to the nerf, to fix the nerfing of wands and make the game more balanced.
As wands are my favorite weapon in the game, I was already aware of many of the weaknesses and disadvantages they had, making a fairly strict move-set the only way to effectively take down dungeons with certain bosses being nigh un-killable for wand specialists.
The advantages of wands before the nerf: Distance, mobility, powerful "bullet skills" (Fireball/Kamaitachi), poison cloud, and powerful fire, wind, and dark element that is limited to specific skills.
The disadvantages before the nerf: lacking in holy and earth element, no powerful ougi skills limited to wands, high amount of sp required to use effectively, and slow cast speed for a multitude of skills.
Yes, wands were powerful, but all weapons are powerful in their own way, and they were not near deserving of a nerf, In a game where the meta is heavily tilted towards swords and bows (both of which even have better aoe as "strictly" single target weapons!), the wand gets a nerf when the meta (the thing that is supposed to be nerfed to make a more balanced game) isn't so much as touched.
After the nerf, wand attack power was dropped by about 33%. Based off of my own observations I had noticed (against monsters that are neither weak or strong against fire or dark)
Hellfire VII, Inti Raimi +90 10k attack, Before nerf 90k damage, after nerf 60k damage.
Inferno V, same weapon, Before nerf 70k damage, after nerf 45k damage.
Darkness Pillar V, Gravitas CROSS +40 8k attack, Before nerf 80k damage, after nerf 53k-54k damage.
with the new nerf, what's good got worse, and what was "Meh" got god-awful. With this new nerf, wands can literally only be useful with specific skills, and whatever isn't in that list is next to garbage in terms of usefulness.
With this petition I wish to pull wands out of the garbage heap and rectify an unfair unbalancing of the game.
Please sign this petition if you wish to bring wands back to their former power, and/or if you wish to make Onigiri a more balanced game and more fun for the community.