Make username @phandongs pay for her followers' therapy
10
people have signed this petition.
Add your name now!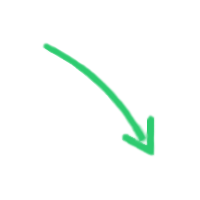 10

people

have signed.

Add your voice!
Maxine K.
signed just now
Adam B.
signed just now
From the 2010s onwards, Jennifer J.J. (*full name redacted at the request of her family and local marshals*) has posted unspeakable content on her combined platforms. The posts are traumatizing, ranging from clown pornography to soap guzzling to dancing to Usher. The effects have been nothing short of terrifying.
According to a survey given to her following last week, 95% of users have reported feeling various intensities of fear when she creates content, 64% of those ranking the intensity above 11 on a 0-10 point scale. Of the 5% remaining, 87% cited their reason for a 0 fear ranking as 'losing emotions/capacity to live entirely' after following one of Jennifer's accounts.
This is the reality we are facing today. These young people have clearly been affected beyond repair as a result of this woman's choices, and yet nothing has been done about it. While the obvious answer is to imprison Jennifer for her crimes, legal action has proven to not only pose no effect on her actions, but is not nearly as helpful for her following. On the same survey referenced earlier, 1 in 3 people stated that they wouldn't feel safer with Jennifer behind bars and proposed alternative methods for her punishment.
Because of this, our solution is simple: this woman must pay for the therapy of all she has hurt. By going down this route, not only will she feel the sting of her actions in the long run, but her following will overall achieve a healthier lifestyle and a more developed mechanism to moving past trauma. This money will be obtained by taking her to court--but not without your help.
We are hoping to sue for 10.8 million dollars, every penny to be distributed among her following for their mental health services. This amount was calculated with the hopes of getting around 20,000 people 6 months worth of $90.00, 1 hour sessions. We feel as if this could be possible if we show the Florida state courts this petition and evidence of our findings. If you sign today, you could be part of that 20,000 that finds justice.
Don't wait. Don't let this woman plague anyone with her inappropriate 'whipping' anymore.